Sep 30 2013 9:39PM GMT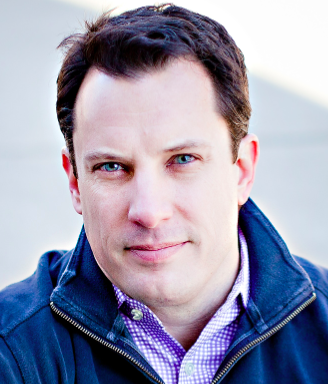 Profile: Brian Gracely
When we were recording Eps.100 of The Cloudcast, which was during VMworld 2013, a discussion came up about why people may have hesitations about Cloud Computing. We jokingly called the segment, "Why Does Cloud S**k?", and a number of people from the roundtable panel gave their opinions. One side was that people are scared or confused about the unknown – the technology, the competitive landscape, their jobs – while others took the opinion that Cloud Computing was opening up a huge number of new opportunities if people were willing to learn a little bit and stretch themselves.
I've written about the "change" aspect of Cloud Computing several times, including how people need to pay-it-forward and what new roles might be emerging. Change is the one constant within the IT industry, whether it's major shifts like PC to Internet to Cloud, updates to significant systems like SAP, or just adjusting to working with remote co-workers that telecommute. So for the people that claim that they don't want to adjust to Cloud Computing, I'd wonder how they survive in IT during any technology period? 
If you're a Storage person, and you've paid attention to the shutdown of Cloud storage provider Nirvanix, you suddenly realize that businesses need people that understand Backup, DR, Business Resiliance and there are new opportunities to get involved with the Risk Management groups that have to negotiate contracts and look at how to manage across alternative Cloud providers – or better manage on-site data. Or maybe you're curious about the buzz surrounding Flash or Software-Defined Storage, which is hard to miss these days.
If you're a Network person and all the buzz about Software-Defined Networking (SDN) doesn't have you excited, then you've been under a rock lately. Every day a new SDN vendor emerges, with a different look at how the network will evolve. Some are software-centric, giving you new opportunities to expand your automation and operational skills. Others are hardware-centric or a mix of hardware and software, allowing a slower migration path and time for you to potential evolve your skills.
If you're a Server or Application person, the Cloud is made for you. Self-Service, On-Demand services, available from a variety of Cloud providers or through internal ("private") environments you build yourself. Then throw in the ability to create hybrid environments that span either private-public clouds, or multiple-public clouds and you've got a great chance to offer new flexibility for your business and tons of opportunity to expand your skills (operational, development, architecture, etc.)
Or maybe you're the ultimate Do-It-Yourself'er and want to build everything possible using open-source technology, or consume services that leverage open-source and allow you to integrate using open APIs. In those cases, the sky is the limit if you're willing to work with various communities and dig into the underlying code. We touched on a ton of these technologies at LinuxCon and CloudOpen a few weeks ago (here, here, here) and made a few videos to go along with the discussions).
No matter what you're working on in IT, or associated technologies, you're going to be impacted by Cloud Computing. How you decide to adjust and adapt to it is entirely up to you, but the possibilities to expand your skills and knowledge is boundless. You just have to be willing to accept that change is the only constant in IT.