Aug 17 2013 1:54PM GMT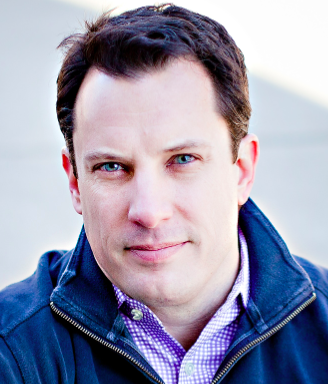 Profile: Brian Gracely
Back when we started The Cloudcast (.net) podcast in 2011, our first guest was Christian Reilly from Bechtel. At the time, he was a couple years into a multi-year process of evolving his internal IT architecture to a private cloud. One of the most interesting comments he made about their evolution was the lack of interoperability between technologies and platforms claiming to be "cloud". The way he explained it, this new paradigm was at a crossroads. It could either emulate the early Internet walled-gardens of AOL and CompuServe, or it could embrace the open standards that allowed the Internet to expand into every aspect of our lives.
More than two years later, the debate about cloud interoperability is still raging.
These days, there seem to be three camps of thought about how to deal with interoperability:
Same Cloud Everywhere 
The simplest way to think about how to leverage multiple clouds is to have the same technology everywhere, in theory ensuring interoperability across multiple environments. This is the approach being taken by VMware vCloud Hybrid Service, vCloud Service Providers, Virtustream xStream and various implementations of OpenStack. Some of these offerings are also beginning to offer alternative API support (often AWS API capabilities).
Same API Everywhere
Other projects are attempting to take the path of having similar APIs available on multiple cloud instances. This is the approach being taken by The Amazon-Eucalyptus Partnership (Lydia Leung, @cloudpundit), as well as the OpenStack foundation. It's important to note that early implementations of OpenStack were not all the same, but the OpenStack Foundation is attempting to remedy some of this through the RefStack program. Even with these efforts,  some people are still concerned that OpenStack will become too fragmented and needs a dominant leader (or vendor) to drive it's success.
Cross-Cloud APIs
The third camp is interested in created a more unified set of APIs that would work across multiple clouds. This is the area that has created the most contention and debate, for obvious reasons – complexity, differentiation, competitive markets, etc. Leading cloud user NetFlix has been actively working to open-source many of the tools they use today in hopes that other cloud providers (they are AWS's largest customer) will be able to create competitive offerings that give them flexibility for their business. Other leading cloud visionaries are looking to drive cross-cloud interoperability – An Open Letter to the OpenStack Community: Our Future Depends on Embracing Amazon (Randy Bias, @randybias). Within the OpenStack community, not everyone believes this is a good idea. This debate seems to be heavily divided between the "innovation" crowd and those that claim that ecosystems can be overtaken through commoditization (Can OpenStack dominate IaaS? (Simon Wardley, @swardley)).
NOTE: It's important to remember that just emulating or copying an API doesn't ensure interoperability between clouds. Those APIs must also be built on top of similarly architected systems, otherwise one API call won't deliver the expected API result of another call. This can be especially challenging if the underlying infrastructure (compute, network, storage) has different capabilities between clouds.
As you can probably see, we're still a long way away from the possibility of "USB 2.0"-like compatibility between clouds. Technology, politics, competition and money are getting in the way. It will be interesting to see if the vendors and open-source projects find ways to work more closely together, or if customers decide to use various 3rd-party tools (Enstratius, Righscale, Ravello Systems, Cloud Velocity, etc.)  to get around the lack of interoperability
NOTE: While quite a bit of architectural level work would need to get done to create interop between systems, it's important to point out some excellent work being done to educate the market – Architecting OpenStack for VMware vSphere (Kenneth Hui, @hui_kenneth)