Sep 11 2016 11:00PM GMT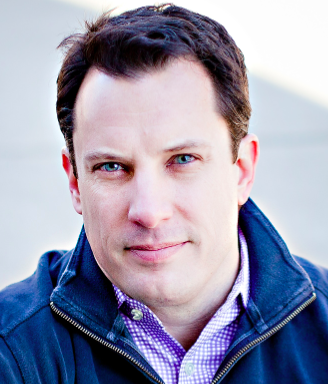 Profile: Brian Gracely
Tags:
It wasn't long ago that if you wanted to get some perspective on the size of the revenues of the cloud computing market, you had the following options:
AWS didn't report their numbers, so you could make some educated guesses about their "Other" number in SEC filings.
Microsoft didn't break out the individual products, but rather they lumped them into broader categories.
Gartner provided detailed capabilities reports as part of their IaaS MQ, as well as some trajectory concepts, but didn't offer a breakdown of revenues.
Many publicly traded technology vendors talked about "cloud" solutions and leadership in cloud, but almost never broke out cloud revenues as a specific number.
Many mid-tier cloud providers are privately owned, or part of a larger conglomerate, so they tend to not break out cloud-specific revenues.
So if you wanted to gauge the size of public cloud or private cloud market, the options were somewhat fragmented and the results tended to be foggy. Some analyst firms attempted to size portions of the market, but that often brought criticism from technology vendors that didn't believe they had counted enough of their technology portfolio revenues – without giving any additional guidance to the analyst community.
Some of this is understandable, as many companies do not breakout revenues below a certain level (e.g. $100M, 500M, or $1B), depending on the size of their company. Still other may not be disclosing this information because their products aren't do as well in the market as they would like you to believe.
But some things are beginning to change – some for the good and some for the bad – at least from the transparency perspective.
Amazon now breaks out AWS revenues each quarter.
Microsoft now breaks out Office 365 revenues, as well as putting their Azure revenues into the Intelligent Cloud bucket – which also includes SQL Server and Windows Server (on-premises) revenues.
Oracle breaks out their SaaS and PaaS revenues for Oracle Cloud. They sort of break out their IaaS revenues, but these will likely start including revenues from the Oracle Cloud Machine, which lives on-premises – which leads us to the challenge of what counts as "Oracle Cloud" (on-prem, public cloud, some hybrid combination??)
Google/Alphabet does not break out Google Cloud Platform revenues.
Dell Technologies, owners of VMware (vCloud Air), Pivotal and Virtustream, no longer have to disclose their revenues to the public after their merger with EMC closed on September 7th.
Rackspace was recently acquired by Private Equity firm Apollo, so they no longer have to disclose their revenues to the public.
HPE recently sold their software portfolio to Micro Focus, but is apparently keeping their Helion Cloud business under HPE. HPE does not break out the revenues for the Helion business.
So now we have AWS as the most transparent guidepost of cloud revenues, and the hardware vendors moving more towards private ownership and limited (if any) revenue disclosure. I talked about this (and many other industry topics) with Keith Townsend (@CTOAdvisor) on a recent Cloudcast podcast.
Given the changing landscape in financial transparency, it will be interesting to see how customers adapt to working with vendors. Do they continue to believe vendor claims about market-share, or do they begin to shift more focus towards open-source projects and track community participation as a more transparent metric of growth trajectory?