Jul 13 2013 5:54PM GMT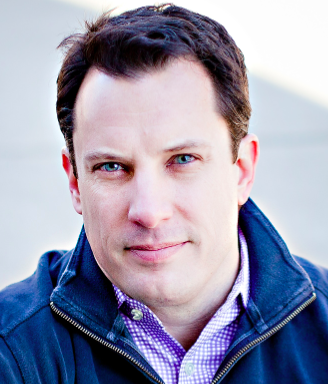 Profile: Brian Gracely
In the real world, there are the seven George Carlin words that if said will make people uncomfortable, especially if used with the wrong audience or in the wrong context. In the IT world, those words are CHANGE, VALUE-ADD, COMMODITY and AGILITY (in no particular order). Use those words and somebody in the room is going to cringe, or potentially ask you to leave. They are the words that draw the dividing live between vendors, since we mistakenly believe that IT is a zero-sum and there are only "winners" and "losers" and the new will always vanquish the old. You do worship at the altar of The Innovators Dilemma, don't you?
They are the words that make IT operators sweat, thinking about the 2 a.m. pager notice they'll get because the new system, which requires new skills, is operating less than optimally and somebody wants it fixed…now!!
Up until a few years ago, they were words that both the IT sellers and IT buyers knew how to balance to keep the ecosystem fairly healthy and constantly evolving. But a few significant changes have come along – namely "cloud computing" and "open-source" – and opened up new options that are disrupting the balance that previously existed. The previous two IT options of Build-it-Yourself or Outsource, both of which used similar technologies and skills, now had a third option – various Public Cloud options (IaaS, PaaS, SaaS, *aaS).
And these new options are forcing the IT conversation to distinctly change from one centered around new technologies to one that's centered around the pace of change of either IT economics or IT skills/process, and sometimes both.
Let's just look at a few recent articles:
Both of these articles center around the idea of either building "abstractions" to layers that are deemed "less valuable" (see: don't VALUE-ADD), or focused on a less valuable group changing (see: CHANGE) otherwise they become irrelevant – oh wait, maybe they could be "strategic", as long as they quickly learn skills that they never needed before, and fast!!
And if you do a quick tour through Twitter, you see discussions like these everyday. Non-developers should become developers. The Enterprise should just change because that's how it's done at NetFlix or Facebook. And you'll also see an equal number of discussions saying that IT can't change, or people can't learn those new skills quickly enough (Gladwell states it takes 10,000 hours to be an expert, so maybe IT folks need 3-5yrs of dedicated focus to become adequate or proficient)
If we really boil these discussions down to their core, they once again come back to Build-it-Yourself or Outsource, except now the Outsource options have a few new variations. And those variations might actually (already) be better than your IT organization at delivering technology for business needs.
So while new technology will continue to dominate the vendor-driven headlines, the more important discussion happening with CIOs and in boardrooms will be if they have the stomach (and budget) to change their internal cultural to manage technology faster, or when it's time to start moving more of those business needs elsewhere.