Apr 27 2019 8:22PM GMT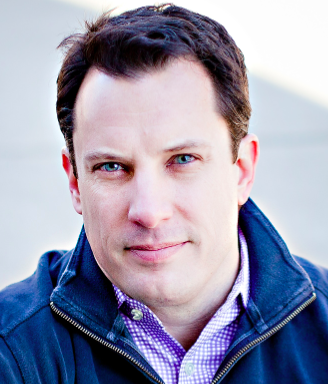 Profile: Brian Gracely
Tags:
A colleague that teaches a course at his local university gives a lesson towards the end of the semester that is a general open forum where he lets students ask (pretty much) anything they are wondering about the post-college world, but wouldn't want to ask in an actual job/internship. He threw this question out to a bunch of us at work. Here was my answer/thoughts/advice back to him.
For me, there are two things that are really interesting for anyone entering the job market at this time. I think these are probably hard things to answer for anyone (like ourselves) that have been in  industries for more than 10+ years.
What jobs exist today that won't (likely) exist in 5-10-15 years?
How do you build a career when you're likely to change jobs (or companies) every couple years?
To put this into perspective, my grandparents were farmers and autoworkers. Small farms and manual auto work (factory floor) essentially don't exist as jobs anymore. My dad was an accountant and now does financial planning. Those jobs are now SaaS services that people buy on-demand. My first job was a newspaper delivery boy. Not only does that job (generally) not exist anymore, but the entire newspaper industry is
has been severely shrinking
. All of that change happened within 40-50 years.
When I was in high-school, most parents I knew were at the same company for decades. They lived in the same town for decades, and the companies were part of the communities. In high-school, a teacher told me that our generation would likely work for several companies and maybe even have a few types of careers. Now young employees jump from jobs (and companies) every couple years and nobody thinks anything of it. In general, there is no longer any expectation of loyalty between employee and employer.
So in that context, my advice to younger people is:
Learn how to learn, and be eager to learn. This might sound silly to students in school, but I don't meaning "learn how to learn school stuff". I mean "be aggressive in your curiosity to learn more things about whatever field you choose." And expect yourself to find ways to learn without others telling you it's required. Things are going to constantly be changing around you, so knowing how to adapt is more important than ever.
Know that the tag "millennials" has a stigma (lazy, too demanding, too coddled). Be the opposite of this. It's OK to ask for challenging work. And it's possible to make an impact without always demanding a raise or promotion. Build a portfolio of great efforts (projects) and recognition will come naturally.
There is no right answer to changing jobs/companies, but you only have one reputation. When you're young, it's better to change for new/bigger/better opportunities and experiences than chasing money/titles. Companies pay for experience and outcomes. Money and titles will follow those things. If possible, avoid being a low/mid-level manager at an early age without several significant accomplishments.
Seek out a mentor. Don't be afraid to ask someone you look up to for advice. Even if that person is only known to you through some electronic community. Successful people are often very willing to help people that show ambition.
Always have a "side hustle" that you're exploring or working on. No modern employer is going to train you on the job anymore, so learn how to learn outside the job. This means extra hours, but it's a long-term investment in yourself.
So that's my advice. Maybe a part of it will be helpful to someone.