Nov 2 2014 2:26PM GMT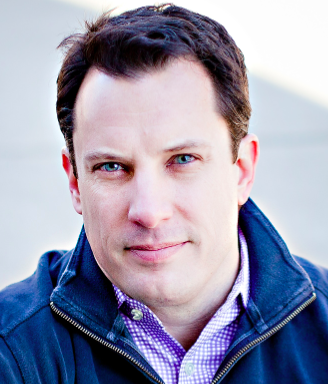 Profile: Brian Gracely
Tags:
About six months ago, we decided to switch the focus of The Cloudcast podcast from being about "cloud computing" to being more focused on DevOps, SaaS (the AWS ecosystem) and trends for developers. In particular, the focus on the SaaS ecosystem that enables services around AWS has been very interesting to watch evolve. They have broken up the mindset that Ops needs a "single-pane-of-glass" approach to tools. They allow customers to create the Ops models that works best for them, but creating tons of native API-based integrations with other services.
The consumption model of these SaaS applications is different than you're used to in traditional IT environments. They charge based on usage, whether it's in hours or in capacity of data analyzed, thus eliminating huge bills for management software that often become shelfware. And they allow the Ops environment to be flexible and "customized" because most integrate with a massive amount of other 3rd-party SaaS services via APIs (example)
Some companies such as Cloudability (podcast), New Relic, DataDog (podcast), Loggly (podcast), PagerDuty (podcast), Evident (podcast), StackStorm (podcast) and BigPanda (podcast) focus primarily on AWS environment. Other such as CloudPhysics, Platform9, BlueBox take a broader view of the clouds and applications they support. But in every case, they are collecting tons of information about customer usage and gaining insight and experience about building out massively scalable infrastructures. In other words, they are creating learning curves that are orders of magnitude faster than any individual IT/DevOps group could by themselves.
As a customer, being able to take advantage of that learning curve is incredibly powerful. It's analogous to being able to hire rockstar engineers, except that it doesn't matter where your business is based or what industry you're in – since not everyone lives in Silicon Valley or wants to pay those rents/mortgages. You're renting outstanding talent, and only paying for the software for as long as you want to use it. And when companies like Spanning (recently acquired by EMC) offer the ability to backup data from SaaS applications into your data center or another clouds, you begin to have data recovery or portability if a service goes out of business or you find another one you like better.
To me, the next step is figuring out how to gain insight and knowledge into those learning curves. As I've spoken with these SaaS vendors, the feedback has been mixed. Some host events and discussions with select customers to share insight. Others publish learnings to their blogs, or speak about their experience at meetups/events. Still others are taking a page out of AWS' playbook and turning those customer trends and actions into new features or guidance to customers – such as what Cloudability does to help customers spend less or more intelligently.
As these SaaS services begin to offer links into more cloud environments (Azure, GCE, VMware, OpenStack, etc.). the possibilities to integrate them into your cloud environment will only expand in the near-term future. I believe they are worth exploring, especially if you have challenging areas that are complex to acquire talent, or your current management software isn't giving you the insight that you need. You can only benefit from the learning curves of these SaaS providers.