Nov 30 2013 10:51AM GMT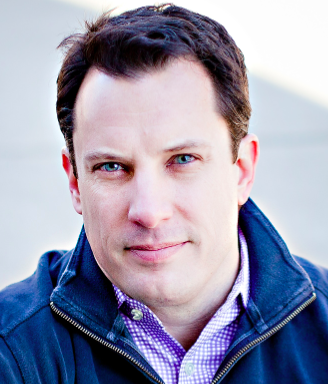 Profile: Brian Gracely

One of the interesting slides from the keynote at AWS re:Invent was one that showed the pace of new features/capabilities over the past few years.When building on a platform, the ability to rapidly increase "learning curve" is tremendous, and AWS is obviously increasing the pace at which they can innovate. Collectively seeing customer problems; sharing best-practices for service delivery across their teams, and building a culture of services-led delivery for each new service.
We're seeing this ability to rapidly innovate in the SaaS Management companies as well. They simplify the ability to consume their services and they are taking their day-to-day learnings and using it to constantly improve their product. From a software development perspective they are leveraging Agile principles to increase their pace of delivery, but they are increasing their operational learning-curve, which is equally important.
I've explored if more Cloud Management Platform companies should be moving to a SaaS model before. At the time, I was thinking that it made quite a bit of sense from a financial perspective. Allow companies to grow their cloud environment at a pace that makes sense for them. Moving to a cloud operations model (eg. on-demand, self-service) can often be challenging, involves more process change than technology change.
The more I think about it, the more I think the learning-curve is the most important part of the equation for both the cloud management vendors and their customers. As Bernard Golden wrote earlier this week, the core software platform that controls your cloud is "Magic". When systems are complex, the ability to learnings about the system are critical.
Is there a need for a Hybrid/Private Cloud?
If a company wants to keep their data on-premise, wants to have network response times that allow them to create known SLAs, and they are still concerned about public cloud security – then this tends to lead to look at Private Cloud solutions. But then there's the challenge of getting their people and process aligned to properly deliver cloud services. The operations team typically would need to get trained on new tools. They might need to get re-organized to allow them to focus on "service delivery" instead of just running technology silos (compute, storage, networking). They may even need assistance in how to think about "building services" (eg. create "products" that cloud users can get from self-service portals).
We've always talked about Hybrid Cloud as being a mix of Private Cloud resources and Public Cloud resources, potentially with a unified management framework that interconnects them. But what about the IT organization that wants Private Cloud characteristics for performance, security and data retention, but has been struggling to get re-organized or have a functioning Cloud Management Platform?
Isn't this an opportunity that a CIO might consider looking at to bring agility to their IT organization and their business users? Isn't it a win-win situation for both companies and vendors, to increase their learning-curve?
We're still seeing survey data that says that most CIOs want to build Private Clouds (with or without additional Hybrid/Public Cloud resources), but the major success stories haven't been significant – lots of virtualization, not as much self-service. Is 2014 the year where we begin to see vendors start bringing new options to fill these opportunities?