Nov 7 2014 8:05PM GMT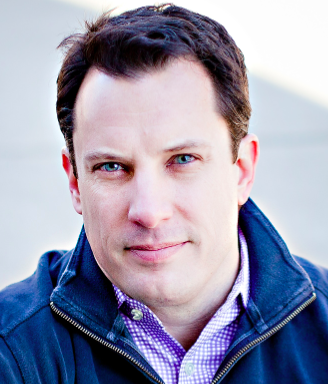 Profile: Brian Gracely
Tags:
It has been said, "Beware of Geeks Bearing Gifts", especially when those gifts come packaged as open-source software. It can easily be argued that the growth of the modern Internet and many of the largest players (Amazon, Google, Facebook, Twitter, etc.) have been build upon open-source technology. In some cases, open-source can be used as a competitive weapon (see: Android vs iOS). In other cases it reduces supply-chain costs for producing digital goods.
But just because it works for the consumer Internet, does that means it will work for the Enterprise and Mid-Market segments of business that leverage IT for productivity and profit? And does it have to, considering the parallel rise of public cloud computing resources, which are fiercely competing for those same IT budgets?
It's a challenging business model, but some vendors have made open-source the core of their business – such as RedHat, Canonical, Docker, Puppet, Chef, and many of the OpenStack distributions. Others have open-source as an option, but target their sales primarily towards commercial endeavors – Pivotal, Cloudera, Hortonworks. And still others are beginning to more actively contribute to open-source projects – Cisco, HP, EMC, VMware, etc. To augment this, they are also adding programs to focus on developers and provide code and resources to augment various technologies.
Still other companies decide to open-source their previously commercial technology, midway through it's life-cycle. Joyent, Midokura and Big Switch are recent examples of this.
The other side of this equation is the Enterprise and Mid-Marketing companies that may choose to use these open-source technologies. While the economics of open-source can seem attractive on the surface (FREE??), the realities are that open-source is different that commercial software – support, documentation, integrations – and it requires changes to existing skills and processes. They also need to track the projects if they aren't buying directly from a vendor. Hence why so many open-source centric companies also have healthy consulting and training practices to support the software distributions. 
The third side of the equation (is that possible – sounds like math more advanced than I'm used to) is the VAR and System Integrator communities. Often times, these are the groups that provide the glue for companies to get new technologies working. Will they fill the open-source gap between the open communities and the vendor efforts?
So how might we see open-source playing out over the next few years, especially as in the space where vendors had decades of a consistent business model? IMHO, I think we'll continue to see a few trends:
more software ideas will get incubated and distributed via open-source
the infrastructure around that software will migrate to software (or public cloud), but we'll still see revenue driven from these areas as companies value performance, supply-chain management and support.
we'll see more packaged HW+SW that incorporates open-source elements
we'll see more activities by vendors to embrace new aspects of open-source, will contribute back more regularly, and not be as scared to make open-source an active element of their solutions for companies.