Jan 30 2016 4:43PM GMT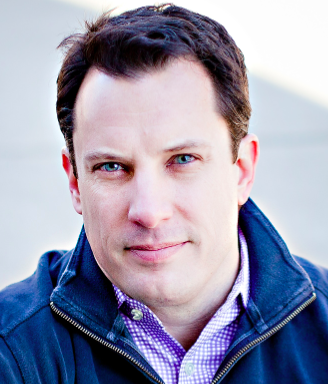 Profile: Brian Gracely
Tags:

In the past, I've had the opportunity to help shape specific tracks at large vendor events (EMCWorld, DevOps Day @ EMCWorld, Cisco Live, VMworld), but those experiences were all driven from within the specific vendor's view of the world. I had never had the opportunity to help shape a track at a large independent event, but that changed when the Interop committee reached out to invite me to chair the Cloud Connect track. As there are many events happening every week, around the world, I thought it might be useful to share some of my experiences in how we shaped the Cloud Connect track at Interop (May, 2016).
Finding Speakers
The best events are driven by community, usually through a Call for Papers (CFP) process, sometimes called Call for Speakers. With so many events happening each year, I wish there was a more centralized service to keep track of these dates and deadlines, across any technical event. Sites like Lanyrd exist, but I'd like to see it allow people to plug in their upcoming schedules and have it give more proactive notifications. Many people reached out to me after the deadline and selection process had completed, unaware that the CFP process had taken place. Never the less, it's important to let lots of ideas flow into the process and gather feedback about the types of topics that people are passionate about discussing.
Selecting Speakers, Sessions and Topics
For the Cloud Connect track, I believe we had about 100-150 submissions for approximately 12 slots. This is a great thing in that there is a huge amount of variety to choose from. The downside is that you have to tell a large number of people that their sessions were not selected. As I began the selection process, I used a few basic "elimination" criteria:
If it looks like a vendor/product commercial, it's probably not going to be included. That's what vendor websites and webinars are for.
If it overlaps with several other sessions (same idea, same topic), I'll tag it, and sort through to find the best within that topic.
If it includes words or phrases like "a journey…", "the road to…", "in a box…" they got eliminated because people want to implement things, not listen to another version of a journey that is really a vendor pitch (see #1 above)
Once I had narrowed it down to 30-40 selections, then I started crafting a framework of topics or concepts that I wanted to fill. I had several goals in mind:
Make sure attendees are getting educated on the leading topics, technologies and trends.
Make sure that we include a mix of technology and business topics, especially the more complex and pragmatic business areas (pricing, budgeting, compliance, etc.). Give attendees things that can go back and implement when they return from the event.
Make sure the speakers are a mix of vendors and end-users. Vendors bring insight into areas where major investment and innovation is happening. End-users bring the reality of how technology aligns to their specific business problems.
Don't be afraid to include a couple topics that are a little farther out, but are disruptive enough to get attendees thinking about possibilities in the future.
Look for dynamic speakers and diversity of speakers. Create engaging sessions. Sometimes their topics weren't great, but I could work with them to alter it to fit into the overall framework of the track.
Would YOU want to Attend?
This was the last stage that I went through – the sniff test. Would I want to attend these sessions?
At the end of the day, I'm proud of the track that we pulled together. We have a great mix of topics – education about Public Cloud services (IaaS/PaaS/SaaS); education about Private and Hybrid Cloud services; discussions on Cloud Native Application technologies (Containers, PaaS); How to Purchase Cloud services; How to secure Cloud Services; How to think about the Organizational Impact of building/buying Cloud Services….as well as some stuff about IoT to keep people thinking about the future
Hopefully some of that thought process is helpful to you if you're planning an event or coordinate a set of sessions at your local meetup.