Jun 20 2016 2:04AM GMT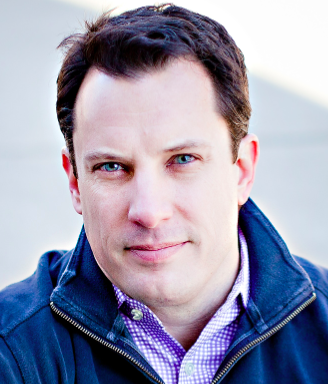 Profile: Brian Gracely
Tags:
Bots are all the latest buzzword, with all the mandatory "2016 is the year of bots" articles popping up all over the place. In some cases, people except to see bots replace jobs like call-center attendants and tech support. Still others foresee a future where they might replace many knowledge worker jobs. So I thought it might be interesting to go through my list of past (and present jobs) and see where bots or automation could have an impact.
Newspaper Delivery – well, newspaper circulations are way down, thanks to everybody getting their news via the Internet. But bots are having an impact on writers of common stories.
Lawnmower – for just a couple thousand dollars, you too can replace that kid that you pay a few bucks to sweat in the hot sun so that you can have a weekend hobby or drive your kids to games on the weekend.
Grocery store clerk – I still see humans stocking the shelves when I go to the grocery store, but the checkout aisle has already jumped the shark with automated checkout. And drones delivery is not far around the corner for all you Amazon Prime members.
Janitor – yep, that was me, purveyor of the custodial arts. yes, there are those motion-sensing towel dispensers in the bathrooms, but automation hasn't taken over this world yet.
Deli counter – The grab-n-go sandwich is popular, but people still like to have some say in what they order.
Golf Caddy – The glory days of Caddyshack are over, with these novelties overtaking courses everywhere (here, here). And these things will tell you everything you need to know on the course.
Camp Counselor (sports) – Apparently eSports are a thing, and getting bigger. will kids ever play outside ever again?
House painter – This one might not catch on as much since it sounds like machine guns outside your house
Clothing store at mall – people still go to malls instead of Amazon?
Home builder – replaced by a 3D printer.
Truck driver – Those jobs will be gone soon.
Delivery service – Adios, jobs!
Inside Sales – Got product or pricing questions, we've got BOTS!!
Technical Support – This is a prime Bots use-case
Product Manager – As distribution channels get shorter with increased usage of public cloud, we'll see more direct customer usage data becoming an input to build roadmaps which will go directly to the engineering teams. bad news for the people with people skills…..
Blogger – (see "Newspaper" above) if they can do it for real journalists, they can definitely do it for bloggers.
BBQ Pitmaster – Yes, unfortunately stuff like this exist…..yuck!!
The good news….somebody is going to have to develop the software for all those bots.