Apr 22 2018 11:06AM GMT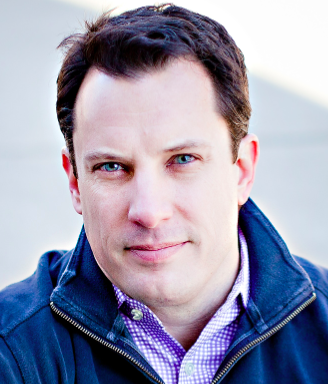 Profile: Brian Gracely
Tags: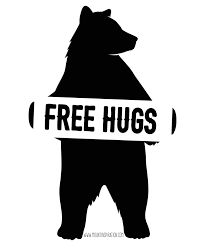 Back when I started working for technology vendors, the landscape was much different than it is today:
Vendors tended to focus on a specific technology area; hence their portfolio was primarily made up of various sizes and price-points of the same technology (e.g. security, database, storage, networking, etc.).
The ecosystem consistent of Vendors – Distributors/Resellers – Customers. Everything originated from the vendors (e.g. products, documentation, reference architectures). The flow of information was primarily a one way path, with only the largest customers giving direct feedback (and buying influence) back to vendors.
Blogs, podcasts, free video distribution and GitHub didn't exist. Meetups weren't independently organized. Most conferences were very large and happened once or twice a year.
During that time, the people most responsible for the intersection of technology knowledge, content creation and interacting with the marketplace were "Technical Marketing Engineers" (TMEs). Vendor or reseller "Systems Engineers" also did it, but they also carried a sales quota, so they often didn't have much free time to create content. The TME job was a strange combination of a technology expertise, jack-of-all-trades communicator, content creator and a role that never fit neatly into an organizational chart. The oxymoronic platypus combination of "Technical" and "Marketing" meant that the production engineering teams never really thought they did engineering, and the product marketing team never thought they had proper marketing skills. And TMEs usually need lab equipment to be able to validate features, create demos, and write reference architectures, but ownership of lab funding was always a hot potato topic when annual budgets came around. The engineering teams would fund them if they could get some DevTest cycles out of them, and Marketing teams always wanted the work done without the burden of taking any dollars away from their typical marketing spend. This strange dichotomy of responsibility, funding and expectations led to frequent shuffling in org charts, and frustration about career paths.
Fast forward a decade+ and the markets changed significantly:
There is still quite a bit of information that flows from Vendors – Resellers – Customers, but there is now a ton of independently created content that originates from communities of people that share a common interest in various technology subjects. This could be independent consultants, independent developers, industry analysts, bloggers/podcasters, resellers, customers or any number of other sources.
The rise of blogs, podcasts, free video distribution and GitHub make sharing and distribution of ideas and code impossibly simple. People with knowledge can come from anywhere, with very little investment other than their passion and time.
Whether it's open source software, free tiers of public cloud services, and vendor trials; the ability to get access to technology has never been easier. The need for massive, hardware-centric labs is a thing of the past.
More and more technology is being created in open source communities, so the vendors have to be much more attune to the input and demands of these communities.
These new technologies are emerging much faster than before. Keeping up with the new technologies and changes is proving to be more and more difficult for many companies.
With these changes taking place, companies decided that they needed to create some roles that would be more involved with these communities and customer challenges. This created the rise of "Evangelist" and "Advocate" roles. Some of these roles focus on operations-centric technologies, while others focus on developer-centric technologies. Just like the mythical Full-Stack Engineer, it very difficult to find many people that can be an Advocate/Evangelist for both operations and developer interests.
The functions of an Advocate/Evangelist can vary significantly, based on experience, skills and interest of the hiring company. In general, they will perform these functions:
Have deep technical skills in a specific area, or group of technologies
Create presentation material and provide talks at industry events (conferences, meetups, etc.).
Create technology demonstrations and provide talks at industry events (conferences, meetups, etc.).
Have the ability to speak to a wide variety of operators, developers, and prospective customers about a wide variety of topics related to your focus domain (and sometimes others).
Create on-going content for blogs, podcasts, videos, and demos that are widely shared.
Be willing and able to travel to events around the country or around the world.
Be able to work on vendor-centric activities at conferences and meetups (e.g. staffing the booth at tradeshows).
Be able to join customer calls with account teams to be a subject-matter-expert.
And like TMEs, these roles can be great for people that enjoy wearing many hats.
Travel to interesting cities
Meet lots of interesting people
Work on leading-edge (and often bleeding-edge) technologies
Educate and inspire people
And like TMEs, there roles can be very difficult to explain and sustain, as they don't always create obvious metrics or results that can be immediately tracked back to ROI-justified business metrics.
Travel is (typically) a constant part of the role. And the travel can often involve many, many hours of journey for very few hours of interaction. This can be hard on your health and your family.
The cost of the role can become quite expense when on-going T&E are included. It's not unusual to incur $30-100k in expenses, depending on travel distances (international), conference attendance (tickets) and the frequent lack of planning (e.g. need you in Europe in 2 days).
It's not always clear where the roles report in an organization. It could be sales (e.g. "Field CTO"), marketing, product groups, office of CTO, etc. Each type of group may have different expectations and success metrics.
Having been an Advocate/Evangelist and managed teams of both TMEs and Advocate/Evangelists, I can say that deal with all the duplicities can be very complicated. How to justify budgets for teams that don't carry a direct sales quota or marketing funnel? How do you create a career path for people/groups that are appreciated with a given organization? How to prevent burnout of people that are in high-demand and often don't have enough time to create content/demos/technology? How do you keep them motivated to stay at your company when other companies with newer technologies come along?
I don't have the answers to these questions. It was often "it depends", based on lots of individual reasons and contexts. It was often "you need to control your career path, but I'll provide you the opportunities to learn the necessary next-skills to get there". It was often "I know they love your work, but apparently not enough to recognize it with the proper budgets."
These roles, whatever the name, can be great for a few years at a time. The trick is to be aware that they are fundamentally "overlay" roles that are put in place until the knowledge of a few can be transferred to the knowledge of many. The other trick is knowing when that transition is coming and planning your next steps accordingly. Maybe it's getting on the next wave (pioneering), and maybe it's being part of the expansion and stabilization of that trend (settler).