May 26 2019 1:20PM GMT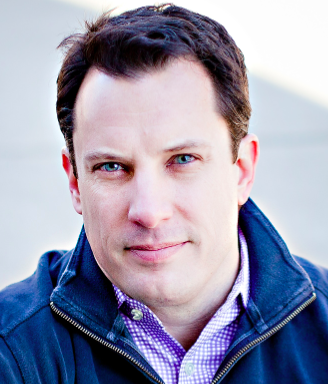 Profile: Brian Gracely
Tags:
I wrote earlier about a number of events in the Enterprise IT space over the last month. These events draw people from around the world, with different backgrounds, interests, personalities and affiliations (vendors, customers, press/media, analysts, investors, etc.). One of the challenges of these events is that you rarely known much about the vast majority of people, especially as they approach each other at various events (technical sessions, vendor booths, event parties, etc). This is in-contrast to the vast amount of professional information that we know or can gather about people through platforms like LinkedIn, Twitter, Hacker News, etc. In fact it's not unusual to be talking to someone at a conference and finally connect the dots between their online persona, and maybe someone you frequently follow or interact with, and their real-life persona.
There is only so much information that can be conveyed with the typical event badge. Usually it's just the participants name (first and last), their company name, and occasionally their Twitter handle (or GitHub handle). And far too often, the fonts on the badge are small, so recognizing a name is sometimes overly complicated.
In contrast, look at the "badges" that go along with the types of video games that are often played by attendees of tech events. They convey tons of information about characters – strengths, assets, history, etc.
This past week at KubeCon / Cloud Native Con in Barcelona, I noticed some new things that were happening with badges to try and bring some additional information to the people-to-badge interaction model. The CNCF appeared to be trying to bring more information about attendees to their badge.
Interests and Expertise: They allowed attendees to add areas of interest or expertise to their badge, through color-coded ribbons. This made it easy to start a topic of conversation with another attendee.
Pronouns: As events such as the CNCF attempt to grow the diversity of the attendee population, and create a more inclusive climate for all attendees, it can be important to avoid gender confusion or bias. At KubeCon, they included stickers for multiple pronouns.
Personality: (sorry, didn't take a picture) It's relatively fair to say that personalities at tech events tend to skew a little more introverted than extroverted. This can make interactions in group event somewhat awkward or ineffective, and in some cases intimidating. So CNCF laid out a number of Green, Yellow and Red stickers to indicate: Green: Open to Discussions, Yellow: Seeking Limited Discussions, and Red: Not Open To Discussions. It's not a perfect system, but it was self-selecting and may have helped a few people avoid awkward interactions.
Hiring (or Job Seeking): As more events get live-streamed and recorded for YouTube, physical attendance at events can become less important. But the face-to-face networking aspects of events never seems to decrease. And as more people around the tech industry job hop every few years, there might be things that can help the networking process. The CNCF had stickers available for "WE"RE HIRING!". And why not, make it simple to let lots of really smart people know that you have interesting jobs available. Be a human billboard to help grow your company.
Be no means are any of these augmentations a perfect solution for helping attendees better interact with each other, but it was interesting to me to watch some small aspects of gaming culture begin to move into the previously simple conference badge. I'd be curious if any of the readers had see other things around badging that help make it easier for communities to interact in real life.