Jul 26 2016 10:35PM GMT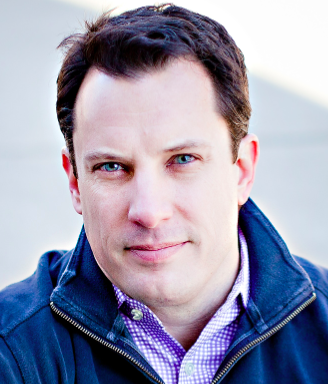 Profile: Brian Gracely
Tags:
Over 5 years ago, we started The Cloudcast podcast. That show is focused on the trends in Cloud Computing. Several months back, we decided to have a couple shows (here, here, here and here) focused on this emerging trend called "Serverless Computing". Those shows turned out to be some of the most popular we'd ever had. It got us thinking….maybe there's something here. 
There was a couple comments we observed in those months that peaked my interest. The first came from Joe Emison (@JoeEmison), who was using a bunch of Serverless services, and he said that it had reduced his AWS bill by 80%. Then a couple weeks later, during an AWS keynote (AWS Summit), AWS talked about a customer that redesigned a MapReduce application and saved 80% on their AWS bill. So this sort of set off a lightbulb in my head. Real customers…and AWS wasn't afraid to talk about it.
People have a tendency to make everything binary for a new technology – does it kill the old thing or not? In reality, what we've seen is that newer stuff typically tries to solve a specific problem, and then the use-cases expand because people get comfortable with it and are tolerant of it's drawbacks. Server virtualization is a great example of this. Nobody really needed virtualization, but it became valuable because it could save costs (improve efficiency) for companies that overbought server capacity. It wasn't perfect then (and still isn't), but it solved a measurable problem at the time (server and licensing costs). Since then, it's created many other problems, but entire segments of the industry have sprung up around it.
Serverless is just an extension of that philosophy – some people have a specific application need to just execute functions, and they'd really prefer not to have to deal with all the operational planning that goes with it. It's definitely not for every application (as currently written), but it can serve a specific purpose for certain types of applications.
Single functions that don't need to be recursive (run in a loop)

Auto-scalable (up and down)

Charged on a per-usage basis (don't pay for idle time)
Serverless could be it's own type of system, or it could just be a feature of a "PaaS" platform, depending on how it's implemented. The various implementations are all a little bit different, with a bunch of vendors creating implementations.
There are a couple types of apps where people are starting to use Serverless:
Mobile applications (eg. iOS and Android)

Thick clients and a variety of services on the backend.
But Serverless creates concerns from the Ops world, because some vendors have started throwing out phrases like "No Ops". But we've seen this before, in things like PaaS or CaaS, where stuff is supposed to be easier for Devs and the Ops functions are hidden. In that world, somebody still has to think about stuff like:
Having programmable infrastructure under the covers

Managing the authentication system

Managing the logging and monitoring systems

Managing data

Managing security

Etc..
But Serverless isn't just for Devs. It can also be very helpful to Ops teams, especially for the types of tasks that Ops will often do – check the status of things, repeatedly poll something, take an action based on an input, etc. Serverless doesn't have to be just about developer tasks.
Not all Serverless is the same. There are architectural differences between the various services. For example:
AWS Lambda mostly requires a front-end to get to Lambda (IoT Gateway, API Gateway)

Microsoft Functions allow you to use programming languages and scripting languages (e.g. PowerShell)

IBM OpenWhisk allows the functions to be Docker containers, so almost anything could run

Some of the MBaaS (Mobile Backend as-a-Service) things have really, really simple integrations – Google's Firebase, Auth0, Netlify, etc.

Some things can run on-premises (e.g. Iron.io), so Ops will have to be involved – sometimes they run standalone, sometimes they are integrated with an IaaS or PaaS
All of this seemed like interesting stuff to us, we we've decided to start a new podcast that will be focused on Serverless. Hopefully people will find the content interesting….