Jun 25 2015 5:43PM GMT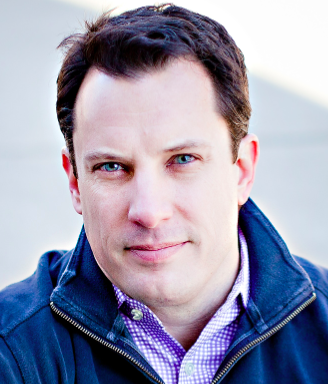 Profile: Brian Gracely
Tags:
I first got (truly) exposed to open source software in early 2000. I was working at Cisco, and we were internally developing a SIP Proxy Server, which would go on to become Cisco CSPS (now EoS/EoL). The project started because one of our VP's decided that they wanted to commoditize the call-control portion of VoIP systems, and Cisco would focus on making money around the edges of the network (IP Phones, VoIP Gateways, etc.). Given that Cisco hadn't published any other open source projects, it was considered someone of a bold strategy – and some considered it crazy. But this was being built in Research Triangle Park, NC ("RTP"), which was just down the street from Red Hat, so lots of people in the area were curious if their business model might work in other places. My first education had less to do with choosing a license, or CI/CD models, but rather about the violent pushback that people had to disruptive economic models. This project lead to the eventual acquisition of Vovida, a maker of other open source VoIP components.
My next exposure was about 5 years later (~ 2005), when I was working in a new group that Cisco spun out to Linksys to build SMB business systems. It was my first exposure to the ODM model, where a 3rd-party would make minor modifications to their base software (based on Linux), that we could then rebrand and sell as commercial products. The ODM's pace of innovation was incredible. We were used to 12-18 month development cycles, and they had new features every 3 months. And instead of having "unique differentiators", we had essentially the same features that all of our competitors in the space had too. This model wasn't about innovation, it was about changing the time to market equation, and significantly reducing the internal COGS (Cost of Goods Sold). The other real eye-opener for us was when they'd bring us some whitebox hardware prototypes – they were often 30% faster, with 80% of the features and 10% of the cost of the typical Cisco boxes we were used to designing around (especially for branch-office use-cases).
Sometime in 2010, I met Lew Tucker, who has just moved over to Cisco. He was going to be in charge of large open source projects, such as OpenStack. I had been experimenting with this new technology (a VMware replacement?) and Lew needed some people to help spread the gospel internally within Cisco. By this time, Cisco was facing competition from several open source projects and companies based on open-core business models, so there was an appetite for how to compete with "free" and also how to engage, contribute and influence the communities around these projects.
But that was all in the past.  Open source was just an element of my previous experiences. For at least the last year, I've been living a much more open lifestyle. Actually, it's been the last 18 months. While my day job was probably the most visible element, there were several things going on behind the scenes. The weekly podcast I host made a distinct pivot to move away from the mainstream Cloud Computing topics and instead focused on open source, SaaS, DevOps Containers and modern (Cloud Native) application development. Open source is at the core of all of these trends. As part of that shift, we started a new partnership with O'Reilly Media and their events (OSCON, Velocity, etc.).
In essence, I moved all of my professional activities into the open source domain. The people I worked with and the communities I interacted with all lived and breathed open source, and not much else. And it was different. And it's been exciting and fun and full over innovative ideas.
So what have I learned in the past 12-18 months?
Take almost everything you know about the IT industry and flip it on it's head. From business models to how technology gets to market to how people learn about it. It's 180* different from how most commercial IT vendors operate.
Code wins. Full stop. Sure, there are meetups and conferences every single day where people are presenting ideas via slides, but it's very rare that those concepts/stories/examples/demos are not backed by code that exists today. It's not vision/roadmaps/vaporware. It exists, and you're encouraged to play with it now.
Go learn the tools. Start with Github (from a class taught at OSCON). There's lots of other great (basic) open source training out there – and you don't need anything more than your laptop.
Expect diversity. It's true that our industry is woefully dominated by men, but even within that group, there are much greater levels of diversity within the open source communities. While the diversity of gender and ethnicity needs to improve, the diversity of ideas is clearly there. Get used to people debating your most strongly held (technical) belief, and then having beers with you afterwards.
Expect to meet people that want to help you. It's generally a very friendly bunch, especially if you're willing to learn and put in the effort.
Business is discussed, but maybe not how you'd expect it. Too many people believe that open source is all about free, and money is evil. Well, let's squash that misconception right now. The biggest contributors to open source projects are all large corporations that employ dedicated engineers. And plenty of companies are trying to walk the fine line between shepherding open source projects and being a commercial entity (eg. Docker vs. Docker, Inc). But how they go about making money is often different than the CAPEX-centric model that many vendors and IT organizations are familiar.
Marketing happens, but maybe not how you'd expect it. Leave your suit at home. And remember that thing I mentioned in #2 about slides – well that mostly applies here. Leave the marketing on your website. Bring value and knowledge and opportunity when you present.
The pace of change and new projects will make your head spin. And it's confusing people inside and outside the open source communities. Best thing to do is just jump into at least one of them and understand the dynamics of a community.
Go attend meetups. They happen just about every night, in a city near you. These are the new knowledge networks. It's a great way to network with new people, and you'll get a nice mix of viewpoints, especially if you think the mainstream buzzwords are getting a little too consistent from everyone.
It's OK to be frustrated and confused. It's normal and expected. It's going to take you a while (maybe a year?) to understand how the new technologies, new communities and new economics all work together. And even then you still might not feel 100% comfortable, but at least you'll be up to your waist (or neck) and trying to survive and grow.
It's been a very interesting last 12-18 months. I wouldn't trade it for the world. The new people I've met have been amazing, and I'm not sure I could go back to viewing the technology work from a proprietary perspective anymore.
btw – We're running a contest of at The Cloudcast to win a free ticket to OSCON in Portland (July 20-24). Just send us a note and tell us about your open source journey. Most interesting story wins the free ticket! And even if you don't win, use the code CLOUD20 and you'll get a 20% discount on your registration.