May 31 2014 10:17AM GMT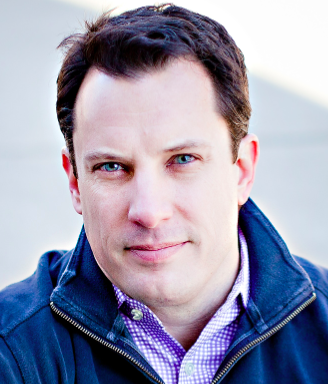 Profile: Brian Gracely
Tags:
[Dislosure: While my employer, EMC, is a majority stakeholder in VMware, I have no insight into VMware's long-term strategic direction. That's way above my pay grade. All information contained in this blog is based on publicly available information – sometimes you just got to know where to look.]
Evolution, transformation, disruption. Regardless of what segment of the IT industry you follow, these buzzwords are dominating the conversation. And a common thread is that all "legacy" (read: "existing") vendors and technology will struggle with these transitions.  But what happens when vendors actively invest in technology and expertise that run in parallel to those disruptions? Isn't that the classic playbook from The Innovator's Dilemma?
We all know that VMware took a bold step away from their traditional business when they launched the VMware vCloud Hybrid Service (vCHS), offering an alternative way for companies to consume IT resources from the cloud – instead of within their own data centers. They became a Cloud Service Provider, beginning to disrupt the ecosystem that had been built up around their hypervisor business. It allowed them to leverage their existing technology and installed base to expand into a different segment of the IT market. With vCHS, they not only offered on-demand IaaS services, but also Desktop-as-a-Service, DR-as-a-Service and many other services on the roadmap.
But what about the technologies that didn't have VMware's logo on them? 
For a while, people wondered if OpenStack would become a replacement for VMware as the standard for building Private Cloud environments. Would VMware be left inside, watching all the open-source kids play on the playground, in their old sandbox? Not so much. We're beginning to see the evolution of VMware's OpenStack strategy come together. They are acknowledging that it can be complimentary to their existing technology.  They are participating in the community, and are showing their hand. We had a chance to dig into this in more depth with VMware OpenStack lead Dan Wendlendt at the OpenStack Summit.
But what about the technologies that don't appear to be a direct replacement for VMware hypervisors?
This is where you have to pay a little closer attention.
So is there a future where VMware isn't as focused just on the ESXi hypervisor? I don't have a crystal ball, but it appears that they are making bets where that could be less of a focus, and still run a very viable business into the future. Does it mean that VMware will have a clear path into the future if ESX isn't the center of their world? Absolutely not. They are still trying to figure out the Cloud Service Provider game (see 2014 placement on the Gartner IaaS MQ). And even as they innovate outside the ESX/vCenter domain, their competition is trying to get past the moat and into that castle.
It's going to be interesting to watch things evolve over the next few years.