Mar 12 2016 11:12AM GMT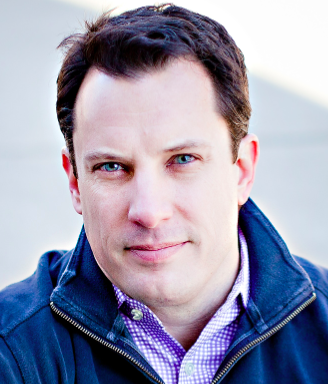 Profile: Brian Gracely
Tags:
As I cover Cloud Computing, we're always looking slightly ahead to see what's on the horizon in terms of new features or trends. Over the last 6-9 months, all the major Cloud Computing providers (AWS, Azure, Salesforce, Google, Oracle, IBM, etc.) have either announced or implemented the early stages of their IoT (Internet of Things) offerings. In some cases the focus is on streaming data or data processing services, in other cases it's new security services, and for others it's unique new capabilities like serverless computing or device virtualization.
We've all heard the predictions about the size of IoT, from 50B devices to $4T in new global value creation. We're even beginning to see some predictions about the growth in the infrastructure needed to support it on the backend.
Personally, I've been "doing Internet stuff" for over 20 years now, and it's been incredible to see how it's grown and changed the way people live, work, play and learn (credit to my old boss John Chambers for that quote). Thinking about how IoT will impact the next 20 years is an exciting prospect.
But even with all the progress that's been done so far, I still have some basic questions that I still haven't quite resolved in my head:
[1] Will standards exist, or will IoT go through a walled-garden phase? We saw the early stages of the Internet move from University/Research networks to the walled gardens of AoL and Compuserve and MSN. Today we have the Apple AppStore and Google Play for mobile apps. Will there be open standards for IoT, or will we go through phases of proprietary protocols and marketplaces?
[2] How to Power the Devices? If you've ever been anywhere with a dying smartphone, you begin to realize that power ports aren't always accessible. You've seen the huddled masses at airports, or cord-sharing in the backseat of a car. Now put yourself on a farm, or a two-lane road outside of town, or the middle of the ocean. The ability to easily get power to these locations becomes much more complicated. This will either become a massive bottleneck to IoT progress, or we're going to see some incredible innovation in battery technologies over the coming years. Hopefully it's the latter.
[3] How to Network the Devices? Going hand-in-hand with the power challenge is the networking challenge. Unless WiFi ranges get significantly better, this communication will need to be carried over cellular signals. Not only is this a power draw, but the bandwidth is often limited in high-density areas (e.g. been in a packed stadium before?) or remote locations. Is cached data useful to IoT applications, or will it need to be real-time to provide value. This will need to be considered by IoT application architects and the associated network architects.
[4] Where does the Data go? At its core, IoT is about collecting data and making decisions. But where does the data go? Does it stay local, at the edge or nearby cluster? Or does it get centralized in a cloud data center? This is where bandwidth challenges come into play, as well data management. Wikibon's David Floyer recently looked at the cost of edge computing vs. cloud computing for a video surveillance application. Would love to see some insight about where data goes for various types of applications.
[5] How to Secure all those devices? Every day now, there's a story or two about a security issue with a device that could be considered IoT. Whether it's voice recognition with your new HDTV, or a security bug in the Linux kernel, the fear of a massive security threat is balancing the hype of IoT progress. Internet 1.0 is sort of a hodge-podge of security, so how will Internet 2.0 do?
[6] How to Manage all those devices? It wouldn't be a proper IT discussion without putting management last. Beyond network bandwidth, the management and operations is where all the cost resides, but our industry has a tendency to talk about it last. Managing 1000s of servers is difficult. Managing 10,000s of mobile devices is difficult. Now multiply that by several orders of magnitude. The existing tools are designed for that scale. So how will companies manage all those devices?
The hype of IoT is fun to think about. It will create lots of new industries and new businesses. It'll take a while for some of these challenges to get solved, so I'll be watching to see how quickly the industry makes progress.