Apr 29 2015 8:42PM GMT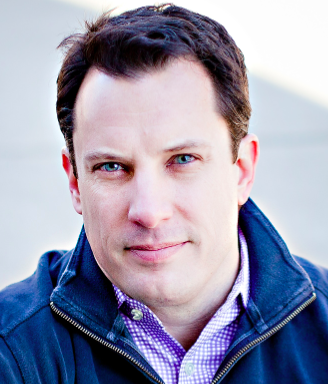 Profile: Brian Gracely
Tags:
[Disclosure: My day job is at EMC, parent company of VMware, and Kit Colbert is speaking at the DevOps@EMCworld event in May. All information discussed in this blog is based on public information]
This past week, VMware had a launch of a new area of focus called "Cloud-Native Apps". For the most part, it was focused on how VMware plans to directly address the use of containers (in multiple formats) within their broader stack and strategy. The announcement highlighted two new projects (Photon and Lightwave), which are being open sourced. It was an important launch for VMware because there are growing levels of interest around containers from both the market and VCs. Meetups with container-centric topics (or DevOps) are growing in popularity. Companies such as Docker, CoreOS, Mesosphere, Hashicorp and Kismatic are all expanding their offerings in ways that could one day compete with VMware in the data center. This is in addition to all of the PaaS platforms (eg. Cloud Foundry, OpenShift, Route 66, etc.) expanding their underlying support for containers and container management frameworks (eg. Lattice). Even Microsoft is getting into the container game in a serious way.
While it's still very early days in this space for VMware, I had a few questions following the launch:
1 – How far does the Vision/Strategy extend? 
It's understandable that VMware has an "embrace and extend" strategy, as incumbents always need to find the balance between extending existing products/revenue and expanding into new areas. This approach is aligned to more of the "Gartner Bi-Modal IT" view of the future of IT, where the older and newer technologies are running in parallel but managed by a centralized group. This is different from the "Pioneers, Settlers and Town Planners" approach, which highlights how the future looking groups will break free from the exist model and blaze new paths.
So how far will VMware extend this strategy to develop more elements of a container-centric architecture vs. integrating with commonly used elements in the marketplace today? Will they eventually decouple some of these new elements from the legacy elements (eg, ESX VMs), or does that remain a constant long-term?
2 – How far does the Open Source support extend?
It's great to see that VMware is setting up repos on GitHub and actively seeking contributions from the community (or will be soon). But how far will the open source projects extend? If Project Photon integrates into ESX, will VMware ever offer an open source version of ESX? This was something Adrian Cockcroft mentioned to us on the podcast, and VMware had Adrian speaking at their launch (starts at 11m45s).
3 – Does this help VMware make money, or prevent others from revenue?
This is the least interesting question at this time, since open source can be used as either an offensive or defensive weapon in commercial markets. Do they seek to grow the business into new markets (cloud native apps) or impede the growth of competitors such as RedHat (Project Atomic), Canonical (LXD), CoreOS and eventually Docker?
It will be interesting to watch when they add this to commercial offerings, which license level they require.
4 – When will more technical details be revealed?
VMware typically employs some great Technical Marketing Engineers that create whitepapers, design guides, best practices, etc. for their commercial technologies. In addition, the large VCDX, vExpert and VMUG communities usually rally around anything new and create detailed blogs and demos. Will these exist for the open source projects?
And when will we get to see more technical details?
When will the Project Lightwave code be published?
How will Lightwave work if the underlying infrastructure isn't ESX?
How is Photon optimized for ESX? Will this expose new ESX APIs that the community can leverage?
How well does Photon work if the underlying infrastructure isn't ESX?
Will this improve the performance of cloud native apps vs. bare metal and containers?
When will vCloud Air support Photon? Will vCloud Air offer Photon as a managed service, similar to CoreOS? Will it extend to a manage Container services like AWS ECS?
Kubernetes is apparently integrated into Photon, but this wasn't highlighted in the launch. Will Mesos support be added at some future date?
5 – Do we really need the "-" in Cloud-Native Apps?
You can never discuss any new (or updated) VMware product without dealing with the unique way they do naming. For a long time, it was "vEverything". Now it's "Name-Name Name". But "Cloud Native" isn't a leadership domain for VMware, so do we really need all the VMware fanboys criticizing people for not properly hyphenizing a set of terms that don't need the hyphen and aren't VMware specific?