Jan 9 2016 3:14PM GMT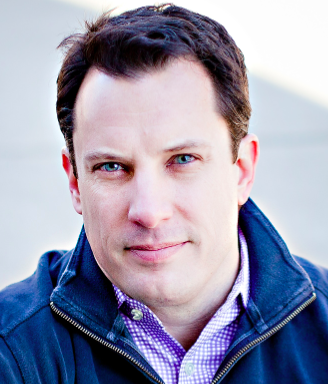 Profile: Brian Gracely
Tags: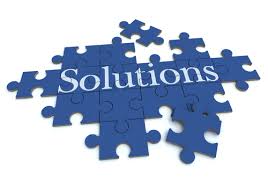 Looking back at my career, I've had the opportunity to work for a number of groups (within companies) that have decided to expand their focus from product-centric to include more solutions-based offerings. In some cases, this combined more of their own technologies together. In other cases, it combined their technology with industry leaders.
We continue to see the IT industry attempt to bring more solution-centric offerings to market, both for existing application environments, as well as more modern Cloud-Native environments.
A move to solutions is usually done for a couple reasons:
Competitive pressures within the market, where customers are looking to reduce the complexity of what they buy and implement.
Sales/Revenue pressure to sell more products, or get better leverage from a broad portfolio.
Aligning your products with a large industry trend (e.g. virtualization, cloud computing, containers, etc.).
While it may seem logical to try and integrate (or just bundle together) more products within a portfolio, a move to solutions can often be difficult for companies. Here are my 5 C's to getting solutions-based selling right at any technology company.
Coverage – By their nature, solutions are often more complex to sell than individual products. They often cross-over between buying centers and budgets. Some companies ask their core sales team to also sell solutions, while others will create a specialized "overlay" team to focus on solutions-selling. It's important to note that most existing sales teams won't have the depth of knowledge to immediately sell a solution, so having an overlay or specialized team to augment their field coverage is essential. But it's equally important to plan for that overlay/specialized team to eventually either be disbanded, or folded into the core sales team overtime. Their role is as much about training the core team as it is about selling the solution.
Compensation – As solutions grow larger or more complex or more costly, they often take longer to sell. When solutions extend the traditional sales cycle, sales reps are put in the complicated situation of putting their quotas at risk by trading-off short-term deals vs. longer-term strategies deals. If companies want solutions-based selling to be successful, they need to adjust their compensation structure to encourage the sales teams to find a better balance of short and long-term goals.
C-Level – This area is both an internal and external focus. Internally, companies need buy-in from their C-Suite that solution-focused development and selling is a priority, because it will disrupt the current way of building and selling. Externally, one common mistake for companies that attempt to sell solutions vs. products is to continue to target the same buying-level within an organization. For example, hoping that the storage or networking team (alone) will own the budget for a converged stack is a mistake. Solutions-selling is done at a higher level in the organization, to groups that own large chunks of budget and a broader architectural responsibility. If that model doesn't exist at customers, then selling solutions will be very difficult or impossible. Solution offerings not only need to align to customer problems, but the ability for customers to buy solutions to those problems. Don't underestimate the complexities of engaging new purchasing departments at customers.
Cracking the (internal) Culture – This sounds terrible, but most technology companies are organized according to a Business Unit or Technology Unit structure, and those groups are rarely incentivized to work closely together. And solutions typically try and pick "the best" from internal technologies, which can often create animosity amongst the groups that are not included in a given solution. This can lead to all sort of internal politics and competition that was unexpected. This is an area that is often overlooked or ignored (not on purpose) until the problem becomes a big problem. Formal models should be put in place to ensure that the solutions teams and product teams have some sort of common goals that are measurable, incentivized and tracked to drive collaboration between those teams.
(Ac)Counting – If products A, B, C and D are all pulled into a single SKU and sold as a solution, who should get to account for that revenue within a company? Not sure? Welcome to the challenge of solutions accounting. Since revenues drive many upstream decisions (Sales coverage, Marketing budgets, R&D budgets, etc.), it's important to consider which groups will take credit for sales. Trying to assign a metric to "influenced a deal" is very difficult and typically leads to more disputes than collaboration.
As the Public continues to grow, expect to see more (non-Public-Cloud) companies expand their solutions offerings. Getting solutions right is a complicated model, but the good news is there are plenty of success and failure stories to learn from.