Dec 31 2018 2:18PM GMT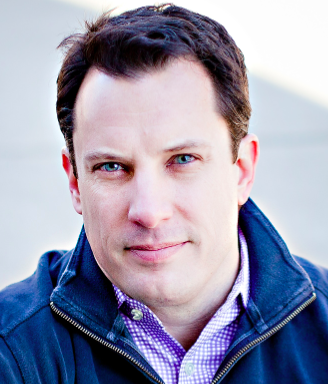 Profile: Brian Gracely
Tags: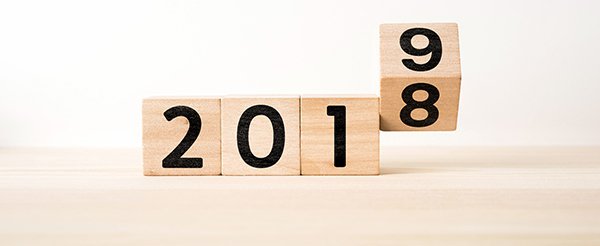 [For The Cloudcast podcast, we reviewed the 2018 Year in Cloud Computing]
2018 was a big year for Cloud Computing in terms of industry growth, major acquisitions and mergers, and shifting trends in software usage.
There is no easy way to summarize all the announcements and activities that take place in an entire year, let alone the entire Cloud Computing industry. So I'll try and narrow it down to a few of the biggest trends and events that not only impacted 2018, but will have long-term impacts into 2019 and beyond.
Gartner IaaS MQ is down to 6 companies (AWS, Azure, GCP, Alibaba, IBM, Oracle)
For years, we've watched the largest cloud providers invest billions of dollars (per quarter) in data centers and infrastructures around the world. Those investments are beginning to be payoff in a big way, as the Big 6 cloud providers are distancing themselves from the rest of the industry.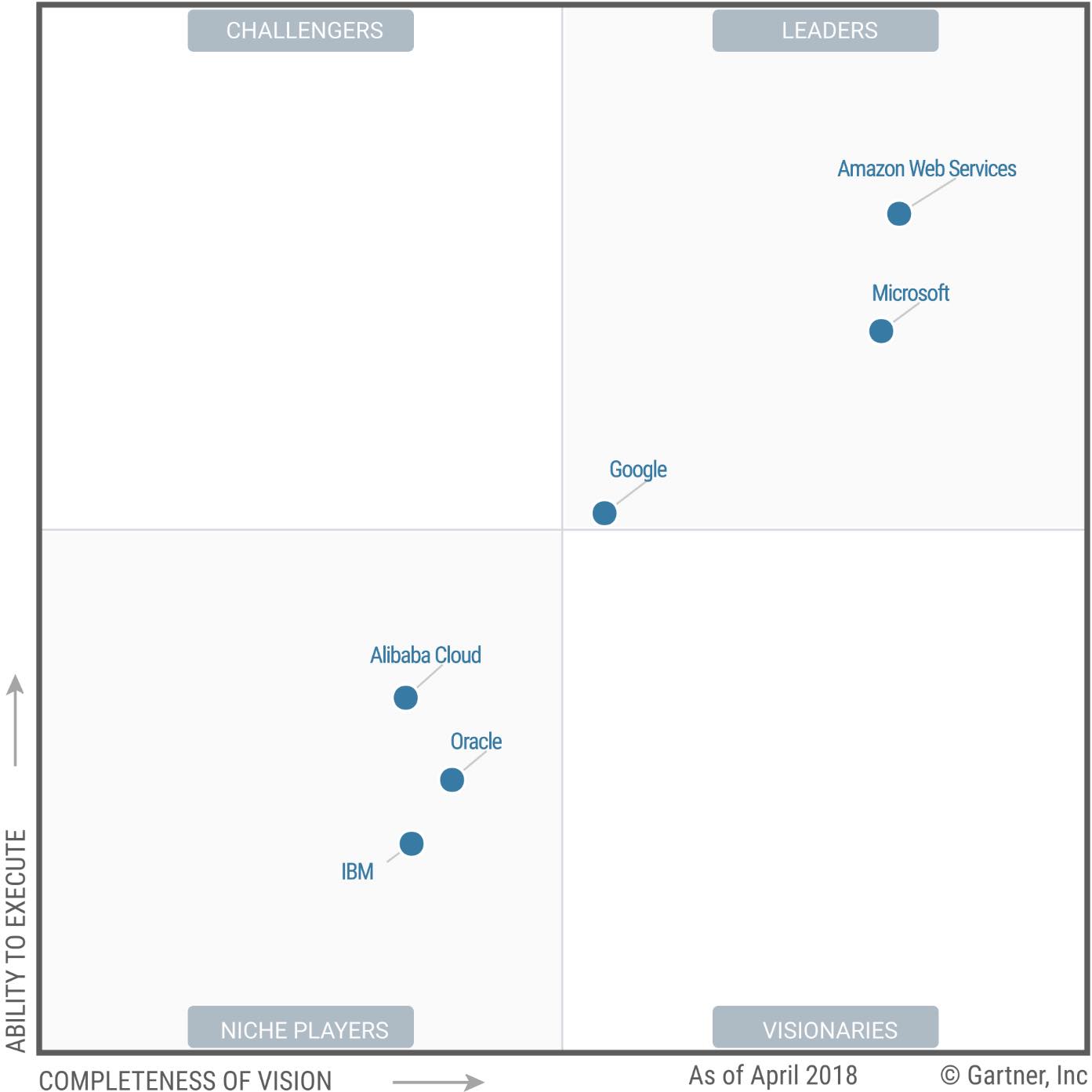 The Big 2 (AWS, Azure) are growing really fast
I wrote about the growth of AWS and Azure just a couple months ago. While Q3 was slightly "bumpy" for both companies, they both continue to grow at an astounding rate. This is the direct result of years of investments, as well as a willingness to not be bound to a specific set of technologies.
Big acquisitions around Open Source (Red Hat, GitHub, Hortonworks)
The biggest acquisitions and mergers in 2018 were all open source centric. IBM acquired Red Hat for $34B, Microsoft acquired GitHub for $7.5B, and Hortonworks merged with Cloudera. By themselves, each of the acquisitions addressed critical needs for each company. In addition, they made a bold statement about the importance of open source software, developer ecosystems, and the need to consolidate in order to effectively compete in a market with some very large cloud providers.
Is Open Source licensing at a cross-roads?
While the center of technology innovation has heavily shifted towards open source communities, the economics of cloud computing has been shifting more and more towards public clouds. This is leading some companies (Redis, Confluent) that lead popular open source projects to re-evaluate how they license their project (known as "Common Clause") in a way that doesn't allow public cloud providers to use the software, offer a managed service and not contribute back to the project in a meaningful way. This is a change to the more traditional open source licenses, and feedback on the change has been mixed. It will be interesting to see if this is an anomaly, or more projects adopt this competitive approach.
Can a new CEO improve the Google Cloud Platform?
With the departure of Diane Greene and the replacement by Thomas Kurian (formerly of Oracle), GCP will go into 2019 with a new leader and a potential culture change. Everyone will be watching to see if GCP can figure out how to break through into the Enterprise, and how much change Kurian will need to create in order to move GCP out of 3rd-place.
Kubernetes continues to dominate containers and cloud-native (see: @PodCTL podcast)
As we saw with the growth of the 2018 Seattle KubeCon event, and several major acquisitions (CoreOS, Heptio, Red Hat) that involved Kubernetes, the Kubernetes market is preparing for significant growth in 2019, as well as greater levels of competition.