Aug 17 2014 8:37PM GMT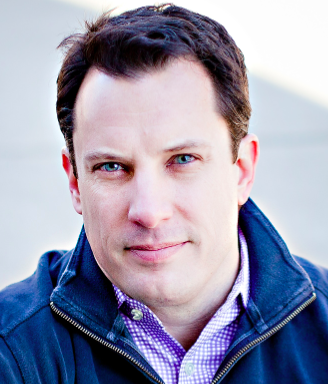 Profile: Brian Gracely
Tags:
It dawned on me recently that I've been part of this crazy IT community for 20 years now. My first job was in sales for a small reseller. When they asked me if I knew the 7-layer OSI model, I confidently said "yes" and later realized that I had confused that with Maslow's Hierarchy of Needs, which I learned about in some psychology course. Stack's a stack, right? Since then I've had the opportunity to manage a consulting team, be a systems engineer, handle support calls, be a product manager, be a marketeer, work in corporate M&A, start a few small "companies" and a bunch of other fun stuff. I've been lucky that people and companies have let me bounce around and explore different interests.
And after 20 years, sometimes I feel like I've been doing this forever. People in our industry like to joke that an "Internet Year" is like 7 years in the real world, so I suppose it makes sense that I feel like  I've been doing this forever. And then I look at how old my kids are, and my mortgage, and my driver's license and realize that AARP doesn't kick in for a while and "retirement" is at least ANOTHER 20 years away. Crap! Now what?
I've written before that I tend to have a bunch of conversations with colleagues that fall into the 35-45 yrs age-range. Even did a podcast about it. Everybody is watching the crazy pace of change in the IT industry and they are trying to figure out what to do next, what to learn next, where is the path forward.
I always try and stress two things to anyone that asks me for guidance/advice on those questions:
Whatever you decide to do, make sure it's something moving you towards next steps and bigger goals, as you have 10-15-25 more years left to work – unless you have a rich relative or are really awesome at winning the lottery.
Expect that you're probably going to need to gain the experience you need for that next role without anyone paying you to do it (eg. learning for "free")
The other advice I'd probably give someone today is that we're nearing the end of a long-run of how the IT industry has been modeled. The model of vendor > distribution > channel/SI > customer, now has serious competition from public Cloud Computing and various forms of Open-Source. OPEX is replacing CAPEX and Software is replacing Hardware. Knowing how to write code will be important no matter where you end up. There is going to be quite a bit of chaos over the next 5 years, and then some new equilibrium will most likely shake out. Go read Simon Wardley's blog if you want some more guidance on a model for mapping out the future – just beware, he's super smart and your head will probably hurt after reading a few articles.
And if anyone was wondering, this blog wasn't inspired by a trip to the sports-car dealership or some mid-life crisis. It was actually inspired by a comment from Matthew Brender (@mjbrender) on a recent episode of Geek Whisperers. Matt's one of my favorite super-smart young hipsters that I like to harass from time to time. During the show he mentioned how he had recently changed jobs and "was excited about this mid-career change". At only 6-8 years out of college, he's nowhere near the middle of his career. Sometime we all forget that when you're living on "Internet Years".