Dec 10 2015 10:36PM GMT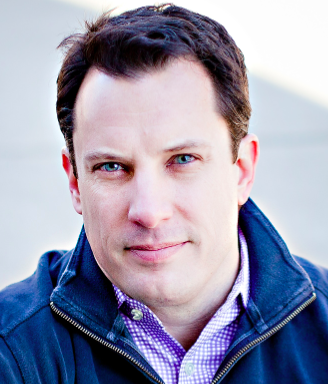 Profile: Brian Gracely
Tags: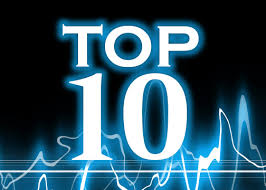 It was a busy year in Cloud Computing. It was the year that Public Cloud really showed the market how fast it could grow, and how badly it could fail. It was also the year that existing Enterprise companies had to made big bets to determine if or how they will compete moving forward.
So in no particular order, here are my Top 10 Cloud Computing stories of 2015:
Amazon announces Earnings and Growth Rates – For the first time, Amazon broke out their AWS earnings. Nearly $8B in revenues, 80% YoY growth and 20-25% operating margins. This sent shockwaves through the industry, especially for competitors that called AWS a "commodity cloud" and expected it to have margins similar to Amazon.com retail business.
Dell acquires EMC/VMware – While the deal isn't officially finalized yet (awaiting the 60-day go-shop clause to expire), but the $65B price-tag and moving both companies private had many people scratching their heads. There are still financial questions to answer investors, but the $80B combined company will be a powerhouse in Enterprise IT, unless this deal is a sign that the public cloud is really destructive to legacy IT.
Microsoft supports Docker, Mesosphere – Microsoft made a ton of announcements in 2015 that reflected the new thinking in Redmond, but supporting Docker and Mesosphere (both in Windows and Azure) showed the industry that they were serious about attracting developers and new applications again.
VMware announces Container strategy – For many people, Docker was supposed to be a VMware killer. Instead, VMware embraced the container technology and laid out a strategy (VMware Integrated Containers; Project Photon) to show Enterprise customers a path for using both VMs and Containers.
Rackspace supports other Public Clouds – When OpenStack was being created, Rackspace was a major contributor and hoped to compete with AWS in the public cloud. Rackspace has now altered their previous strategy and is now offering "Fanatical Support" for both AWS and Azure.
HP cancels HP Helion Public Cloud – HP was in the Public Cloud business, then they were out, then back in again, and finally they shut down operations of their HP Helion Public Cloud offering. A core part of their Hybrid Cloud strategy, HPE is now shifting the Public Cloud portion to either be AWS or Azure, or partnering with HPE-powered Service Providers.
EMC acquires Virtustream for $1.2B – Even with VMware vCloud Air in the EMC Federation, EMC decided that it needed a more Enterprise-focused offering, so they acquired Virtustream, one of the leaders in that area. EMC has since announced that Virtustream will merge together with vCloud Air and be run in a single organization reporting to Rodney Rogers.
IoT Strategies begin to form – AWS, Microsoft, Google, Cisco, GE, Oracle, Pivotal, IBM, SAP and many others laid out their IoT strategies and began to roll out commercial services. It's still early days for IoT, but the frameworks for global platforms are starting to get created.
Oracle announces Cloud strategy – At Oracle OpenWorld 2015, Oracle laid out their SaaS, PaaS and IaaS strategy, as well as a number of available services. Details are still emerging in many areas, but like Microsoft, Oracle has a massive installed base of customers and applications to help transition to their cloud.
Open Source Software – All of the major Cloud provider not only build their services on open source software, but in many cases are now contributing back to large projects. Microsoft made major contributions. Apple made a late-year push, as did legacy vendors Cisco, HP, EMC and VMware.
What major stories did we miss for 2015 that were game changers for you?