---
January 4, 2016 3:45 PM
Application development
,
Cloud APIs
,
Data integration
,
User Interface
When explaining the concept of cloud computing to friends unfamiliar with it, I usually turn to my imaginary recipe-of-the-day mobile and Web app as an illustrative example. Something that should be seen by users as the very model of simplicity gets very complicated very fast under the hood. It's...
July 8, 2015 9:16 AM
Application integration
,
Cloud integration
,
Data integration
,
Development tools
No two IT infrastructures are alike. We all know it's true. Tiny differences in applications, configuration, or patch status pretty much guarantee that no two "identical" servers can ever be exactly alike. Similarly, no two integration projects are alike. Choosing the right tools for integration...
---
October 6, 2014 2:49 PM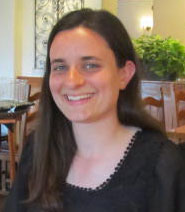 Profile: Moriah Sargent
Data integration
,
Data virtualization
,
Integration
Denodo Express, a free data virtualization tool with a graphical user interface-based studio, is the latest product offered by Denodo Technologies, Inc. Denodo Express connects with and integrates on-premises, in the cloud,...
---