---
November 25, 2014 4:10 PM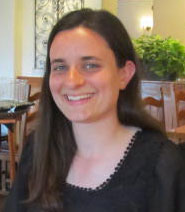 Profile: Moriah Sargent
Cloud adoption
,
Cloud Applications
Twenty-one percent of respondents to a survey by Gigaom Research said they use the cloud to develop enterprise applications. The technology research company recently published the results of three different surveys in a report by analyst George Crump called, "


RSS Feed

Email a friend
November 24, 2014 4:48 PM
Cloud adoption
,
Cloud integration
,
Gartner
,
Integration
When enterprises adopt cloud computing, many of their legacy methods of software integration are instantly obsolete. Hanging on to old integration methods is like trying to fit square pegs into round holes, according to Eric Knipp, Gartner Inc. managing VP. Integration is the biggest barrier to...
---
September 8, 2014 6:40 PM
Application modernization
,
Cloud adoption
,
Cloud Applications
,
Cloud HCM
,
HCM
,
Human Resources
The refresh cycle, or application modernization boom, in human capital management (HCM) started a few years ago, but purchases and deployments took off last year, thanks to new capabilities in data and application consolidation, reporting and more, says Gartner Inc. analyst Chris...
---