Jun 13 2014 3:07PM GMT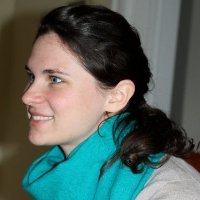 Profile: Caroline de Lacvivier
Tags:
With over a billion users,  Android has become the most popular Linux distribution in the consumer market, according to Ron Munitz, CTO and founder of Nubo, a remote Android Workspace solution.  Now that enterprises are rushing to migrate their Windows or Linux-based deployments to the cloud, Munitz believes it makes sense to consider Android cloud apps as servers, in and of themselves. He presented this viewpoint at AnDevCon in Boston, in a session called, "Building Android for the Cloud".
"If there is a migration from Linux to Android, and if there is a massive migration to the cloud, then it makes sense to combine all of them together and to expand Android to be a dominant cloud system on its own," Munitz said. He believes the next step for Android is the make server side application ns, not only for users, but for organizations.
Munitz acknowledged many challenges that blocked progress in this direction. The primary drawback is latency, which would be introduced to applications running from Android's cloud system. Android would also have to choose a remote display protocol (RDP) and, according to Munitz, there aren't any RDPs that could handle Android well enough to satisfy users. After all, the user interface (UI) is the most important part of the mobile device, from the user's perspective. And this is the part that would be subject to latency were its entire backend moved to the cloud.
That said, there are many reasons to entertain this concept of Android as a full-fledged cloud operating system or, as Munitz put it, "Cloudroid." One reason is security, which has become a more pressing concern since the rise of BYOD. "Companies say you can have access to the organization's data but that they need to verify that you will not steal data or, if you lose your phone, that it won't be a risk." Data held in Android cloud servers would be one way to protect the enterprise from this risk.
For the time being, Munitz's position is largely abstract and speculative, but his premise is intriguing. In some regards, this seems to be the natural next step for Android. And, as Munitz put it, only a few years ago, Amazon was known as a book seller. Somehow, it has grown to become a dominant cloud provider. It seems like a much smaller leap to imagine Android doing the same.