Jul 27 2009 3:46PM GMT
Tags:
Amazing. Twitter has screwed up and legit users have lost followers and have been barred due to its anti-spamming house cleaning conducted last week. People can't get through to the support line and email messages are not being answered. What do you expect from a freebie service?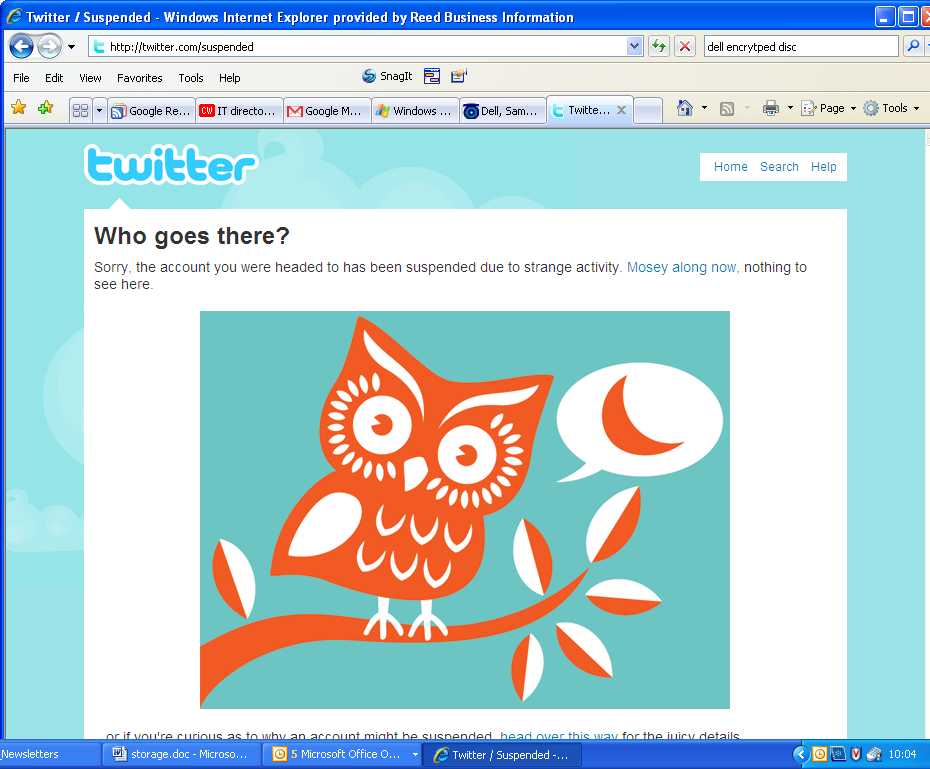 This is the difference between real world companies,with paid-for services, who can be held accountable and are required to provide a decent level of service, and cheap, internet-only businesses, that don't seem to give a damn. It's about time people woke up to the fact that free stuff on the internet can be pretty naff. It's crazy to think anyone would try to build a business on top of something like Twitter.