---
June 10, 2008 9:07 AM
Enterprise mobility
,
SDK
,
steve jobs

Steve Jobs unveiled the iPhone 3G yesterday in San Francisco. In terms of features, Apple looks like ity is catching up with Nokia and Blackberry. The iPhone 3G offers 3G networking,...


RSS Feed

Email a friend
June 4, 2008 7:38 PM
eeePC
,
Mobile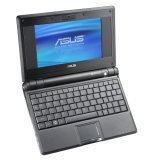 ---
May 15, 2008 9:02 AM
BMW
,
iPhone
,
iPod
I was at a meeting yesterday in Munich where carmaker BMW discussed how the car industry needed a standard platform for in-car IT.
Along with the computers that monitor the sensors and safety systems, cars are getting Internet access; they have GPS-based navigation and car radios have...
---
April 24, 2008 6:50 PM
Bluetooth
,
DUN
,
eeePC
,
GRPS
,
PAN
A trip to ExCel in London for the Outsource World show demonstrated a problem I faced with Wi-Fi and the eeePC. Wi-Fi does exist at ExCel but as I didn't have an OpenZone account I was unable to access the Internet. This meant that the article I had written about the show was stuck on the eeePC...
---
---
January 28, 2008 7:04 PM
culture
,
GUI
,
iPhone
,
wii
Last week I had lunch with Dave Aron, a research director at Gartner. Aron believes that PC users are handicapped by the legacy of Windows. The designers of the Nintendo Wii and Apple iPhone had the good fortune of being able to create their user interfaces from scratch, to develop GUIs that...
---
November 7, 2007 7:06 PM
Mobile
,
Mobile applications
,
mugging
,
Speakerphone
,
Stress
Radiation from mobile phones may or may not cause brain damage. Who knows, mobile phone may become like cigarette packs, come with a Government health warning, and quite possibly be banned from restaurants, offices etc. Dream on. I think mobile phones actually pose a serious public health risk,...
---
November 6, 2007 10:33 PM
Android
,
Google Apps
,
Java
,
Linux
,
Symbian
,
Windows Mobile
Are we impressed with Google's Android announcement? The search engine company has steadily been chipping away at Microsoft, offering a free word processor, spreadsheet, presentation software and email. It has made breakthroughs in publically accessible web services like Google Map, making MS...
---
August 29, 2007 10:02 PM
Facebook
,
Holway
,
Microsoft
,
WiMAX
I was chatting to Richard Holway earlier. He is chairman of the Prince's Trust Technology Leadership group, Holway is due to speak next Tuesday about the effect of technology like Facebook on corporate IT. Holway believes IT departments are laggards, unwilling to adopt new exciting technology. IT...
---
June 28, 2007 5:03 PM
iPhone
,
mMcAfee
So Apple's iPhone is coming out on Friday. The bad news, at least according to Jan Volzke, global marketing manager for McAfee Mobile Security, is that hackers are primed and ready to start attacking the new device. In an email I received earlier today he said:
It will be imperative...
---