---
November 20, 2012 12:47 PM
Evolutionary IT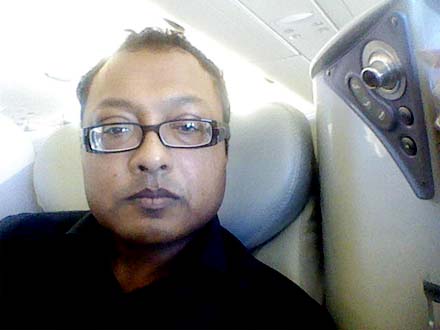 I have been a guest of Emirates today at its network control centre in Dubai, I am currently on an Airbus A380...
October 20, 2011 12:01 PM
CIO
,
Evolutionary IT
In his keynote presentaion at VMworld in Copenhagen, Paul Maritz, chief executive office at VMware, said, "One of the ways to categorise computing is by the type of application. In the cloud, we are seeing the emergence of a new type of applications, which cannot be done on a traditional...
---
July 1, 2011 4:32 PM
Evolutionary IT
Martin Sadler, director of cloud and security, HP Labs,  David Chalmers, HP CTO for servers, storage & networking, Gurprit Singh, CTO , HP Technology Services Consulting and Sukhi Gill, fellow and Emea chief technologist, HP Enterprise Services were in London this week to discuss how cloud...
---
June 2, 2011 9:40 AM
Evolutionary IT
Computer Weekly's recent interview with Christine Connelly, director general for infomatics at the Department for Health, illustrates...
---
---
---
January 23, 2008 7:47 AM
Evolutionary IT
I was at an event yesterday evening looking at who would be the most influential person in IT in the last 100 years. Nominees were rated by their innovation, technological breakthrough, commercial success, impact on society and overall influence. Many of the nominees were of the web generation:...
---