---
March 15, 2012 1:37 PM
Big Data
,
Data warehouse
,
OLTP
US Xpress has implemented a single data analytics user interface that pools in information from multiple...
November 10, 2011 9:33 AM
Autonomy
,
Big Data
,
Business Intelligence
,
Data warehouse
Mike Lynch, CEO of Autonomy says it is no longer feasible to move information into a database: "You need to translate information in real time." Speaking at a packed session titled "The biggest transition in the history of IT" at the Gartner ITxpo in Barcelona, Lynch, said, "Rich media...
---
August 5, 2011 12:51 PM
Accenture
,
BI
,
Big Data
,
Data warehouse
,
Databases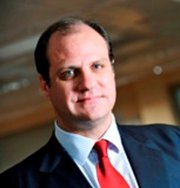 Data is the number one issue on the CIO agenda this year. The challenge today is managing information, and CIOs who create a data...
---
---
April 12, 2011 11:14 AM
BI
,
cloud
,
Data warehouse
,
DBA
,
HP
,
IBM
,
Microsoft
,
Oracle
,
Software testing
,
Teradata
Reading through the vast amount of analyst comment from Creative Intellect Consulting, Gartner, IDC, et al, it's hard to see how CIOs get any sleep. Over the last year, however, there appear to be two key themes that are at the top of the CIO agenda, Cloud and Business Intelligence. Now...
---
April 11, 2011 4:52 PM
Data warehouse
,
DBA
,
HDD
,
IN MEMORY
,
optimisation
,
SSD
,
Teradata
At the Teradata Universe in Barcelona, Scott Gnau, Chief Development Officer unveiled Teradata's latest flagship product the Active EDW 6680. With support for SSD and SAS drives along with just under 1TB of RAM, the Active EDW 6680 is described by Gnau as being Teradata's answer to the need for...
---