---
March 15, 2012 1:37 PM
Big Data
,
Data warehouse
,
OLTP
US Xpress has implemented a single data analytics user interface that pools in information from multiple...
March 8, 2012 12:21 PM
Amazon
,
AWS
,
Big Data
,
NoSQL
Amazon is offering its DynamoDB NoSQL database service, in Europe to provide businesses with a scalable database system in the cloud.
Amazon says
---
November 10, 2011 9:33 AM
Autonomy
,
Big Data
,
Business Intelligence
,
Data warehouse
Mike Lynch, CEO of Autonomy says it is no longer feasible to move information into a database: "You need to translate information in real time." Speaking at a packed session titled "The biggest transition in the history of IT" at the Gartner ITxpo in Barcelona, Lynch, said, "Rich media...
---
August 5, 2011 12:51 PM
Accenture
,
BI
,
Big Data
,
Data warehouse
,
Databases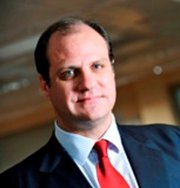 Data is the number one issue on the CIO agenda this year. The challenge today is managing information, and CIOs who create a data...
---
June 9, 2011 10:14 PM
Big Data
,
CIO
,
Ebusiness
,
Real time analytics
,
Social networking
This week, over 500 CIOs attended Forrester's IT Forum Emea in Barcelona. Digital businesses need technological innovation and it is up to IT to innovate and deliver value to the business.

There is not much new in that, but there is certainly a sentiment that a business developing...
---
April 11, 2011 7:43 AM
Aprimo
,
Big Data
,
Business Analytics
,
Business Intelligence
,
nCluster
,
Teradata
At the Teradata Universe conference in Barcelona, Scott Gnau, Chief Development Officer told journalists that for the time being, Aster Data would be run as a wholly separate business unit. This news will be welcome to Aster Data's customers who have been concerned that any takeover would have...
---