---
October 11, 2011 10:44 AM
CIO
I recently met up with Dave Aron a Gartner Fellow in the CIO research group, to talk about the future role of the CIO. Aron believes CIOs need to rethink what the role of IT should be in their organisations. It is no longer sufficient to deliver on service levels. The sexy bits of IT, like mobile apps, are being given to other areas of the business.
Services levels must be maintained, but Aron is seeing top-level CIOs engage in business transformation and innovations. For instance, Swedish ball-bearings manufacturer SKF has taken a commodity business and turned into a company that sells guaranteed uptime on heavy machinery. It is now a knowledge company, he says – combining ball-bearings, sensors with know-how to help its customers keep machines running by reducing wear.
Similarly, the business model behind Zipcar, the pay-per-use car rental firm, can only work thanks to smart use of IT.
So to be invited to the top ideas table, and avoid being relegated to the back office side of the business, Aron has a number of recommendations for CIOs:
Do not call anything an IT project
Avoid calling other areas of the business "customers"
Segment IT into core transactional systems (that do not add value), systems that differentiate the business and innovation and prioritise those that deliver an ROI
Allocate time to influencing the business
Free up maintenance budget using "creative destruction" to support innovation
September 26, 2011 11:34 AM
Contracts
,
disputes
,
law
,
legal
,
remedies
,
Strategies

You might say that you can spot an IT dispute as soon as you see a few emails from your IT supplier to you (the Customer) demanding payment (or some other remedy). You, the Customer, may not being willing to pay for services which you believe have not been provided at all or to a standard which is far below what you were expecting.
However, from my point of view as a lawyer that has dealt with hundreds of IT disputes over the past 15+ years for customers, when I look through the documentation and correspondence in many disputes (which can be vast), it appears that those demanding emails or lawyers' letters (and the ensuing IT dispute) were a culmination of perhaps weeks (if not months or years) of more gentle emails between the parties which flagged that a dispute was on the way if the matters complained of were not resolved.
Hence, often the IT dispute actually began a long time before the demanding emails or lawyers' letters from the IT supplier to the Customer (or vice versa) began. Surely a party can stop an IT dispute in its tracks before it gets to the stage of demanding emails or lawyers' letters having to be sent at all ?
The chain of events or characteristics of an IT Dispute are often as follows:
IT supplier complains about Customer's actions (be it late payment, not providing the IT supplier with a proper brief, not fulfilling the Customer's side of the bargain by, for example, the Customer conducting or attending acceptance testing etc.)
Customer complains about IT supplier's actions (e.g. late delivery etc.)
At this point, it may be that neither party is completely without fault
The party at fault (or both parties) might ask for more time to conduct various actions or might ask for more information
The actions of Customer and IT supplier are probably dependant upon one another and so if either party does not do 100% of what it was meant to do then the other party might complain that it could not do what it had to do because of the non-compliance of the other party
A party might agree to provide the other party with an extended period of time to do the relevant actions or to provide more information. This can sometimes be wrapped up in some kind of loose written agreement or email chains between the Customer and IT Supplier apparently agreeing what should happen
Customer or IT Supplier (or both parties) might then not conduct the agreed actions on time
The parties enter into correspondence asking the other party to conduct agreed actions and, in the meantime, the parties go on and conduct other unrelated activities together (i.e. the project continues regardless of the difficulties between the parties)
Customer complains that work has not been done on time
IT supplier states that this work would have been done had it not been for Customer's own conduct
Customer queries why IT supplier did not do more to assist Customer or did not act in a proactive way rather than waiting for Customer to conduct the relevant actions
Customer withholds payment of various invoices and IT supplier claims payment of those invoices
Customer states that it will not pay for work that has not been done or which has not been done to the standards expected by the Customer
A more formal dispute begins between the parties
This process can go on over many weeks, months or years but the culmination is often letters from a party's lawyers to the other party demanding various remedial action to take place.
The issues that the parties then face include:
they are both dependant upon one another regarding the project and so litigation is not an attractive option for either party – the Customer wants the project to be completed and the IT supplier is relying upon ongoing revenues from the Customer
the IT project might be business critical or high profile and the amount of money involved might run into hundreds of thousands or millions of pounds and so each party has a vested interest in ensuring that it is a success – entering into litigation can be seen as an admission of failure and this can be damaging to each party (and the individual people from each party who are involved in the project)
litigation is time consuming and costly and there is no telling exactly when the litigation will end – again, this is not good for either party
It is not absolutely clear what impact this might have on an ongoing project and this litigation may well end the project mid way through the project which is not a good result for either party (or the individuals at each party that are involved)
even if the project continues, goodwill and co-operation may be in short supply between the parties
To try to avoid this chain of events, I think (having dealt with numerous IT related disputes in the past) that it would definitely help Customers (and IT Suppliers) if they:
have some kind of early warning system so that if a party receives a complaint then each complaint is reviewed carefully in the first instance (perhaps by someone that is not actually involved in the day to day management of the project) to see what the substance of the complaint is and whether or not it has any merit
that complaints by either party are dealt with swiftly. If it is indeed a party that is at fault then remedial action is agreed as soon as possible in a formal written agreement
have the party's respective in-house lawyers look at the complaint (or external lawyer if there is no in-house lawyer) to advise on next steps. Far too often the parties try to patch up a dispute without a lawyer being involved and the patch up activity/agreement turns out to be inadequate and ends up forming part of and/or extending the dispute itself.
use lawyers who can demonstrate that they are IT law specialists and understand how IT disputes might arise and how they can be resolved as they will have a better understanding of the interdependancy between the parties on IT related projects
You may think that a lawyer is not necessary or is too expensive and should only become involved towards the end of this chain of events above. Alternatively, you may believe that involving lawyers may be seen as some kind of admission that the project is not going as successfully as people hoped it might.
However, experience and case law tends to suggest that waiting until the end of the chain of events above before consulting your in-house lawyer or external IT legal advisor is far too late. It is often the case that if legal advisors had been engaged earlier on then there would be a better chance of resolving the problem at a much earlier stage in the chain of events above and before the matters balloon into a full blown dispute, at which point the relationship between the parties may be irreconcilable.
I often get calls from clients where a dispute is just brewing or on the horizon.
Even if they just get general initial IT law advice as to how to deal with an IT related dispute, this will provide them with at least some comfort that they are dealing with the matter appropriately and in a way that protects their commercial and legal interests later on if the dispute continues.
Sometimes it can be just a few words and activities early on from an IT lawyer that can avoid a dispute escalating. This can help to make all the difference in keeping a project on track, protecting the positions of the individuals that are involved in the IT project and avoiding litigation and Court proceedings later on.
If you would like a summary of some recent cases which demonstrate the principles above then you can obtain these from me (for free) by emailing me at jdesai@beachcroft.com
---
September 22, 2011 11:32 AM
Microsoft
,
Office 2007
,
office 2010
,
Office 365
In this guest blog post, Jeremy Thake, enterprise architect and Microsoft Sharepoint MVP at Avepoint looks at how to move onto Office 365.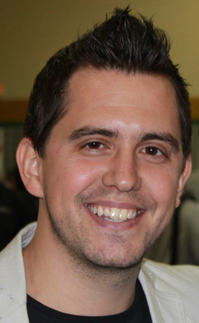 Office 365 is Microsoft's latest iteration of its online business productivity suite, potentially shifting many traditionally on-premises products and services from the server room to the cloud. With many businesses assessing the pros and cons of cloud computing, the issue of moving content is being highlighted as a key concern for potential users unsure of the complications associated with the migration process. So, what exactly are these challenges and what can businesses do to ease their way into the cloud without threatening business continuity?
Limited Functionality
When considering tools like Office 365 for enterprise-wide collaboration, it is important to have very clear business goals upfront for the technology. Then, great care must be made to assess if the tools have all of the necessary functionality in order to meet those established goals and limit the threat of business disruption. For example, as it stands today, Office 365 doesn't offer all of the functionality that business users can expect from an on-premises SharePoint 2010 environment. Customisations can only be installed at site collection level and there are restrictions on what customisation can be done due to the multi-tenancy of the service. Consequently, most business users considering a migration of its business data to Office 365 are likely to do so utilising a hybrid approach, still keeping some data on-premises. While this allows businesses to benefit from both the functionality of SharePoint 2010 and the economic and scalability benefits offered by Office 365, challenges are presented around data flow between the two platforms. While it is possible for businesses to develop custom solutions internally that allow locally held data to integrate seamlessly with data stored in the cloud, this development process is highly complex and would require significant skill and on-going maintenance. Third-party solutions for hybrid management – which leverage fully supported Microsoft methodologies and APIs – can take this taxing, costly process out of the hands of in-house IT managers and allow them to concentrate on more business-critical tasks.
Migration
There are several methods – and subsequent challenges – by which organisations can attempt to migrate existing enterprise content onto Office 365. Two of the more commonly considered methods are staged migrations and blanket migration with policy management. Businesses should be aware, however, that migrating data to the cloud is like any other more traditional in-house migration – doing a 'spring clean' and deleting unused or old files and archiving records at the outset will avoid wasted time spent migrating unnecessary data. This also has cost implications, as without proper planning, you could find yourself storing unnecessary data in the cloud. This can become costly if it goes beyond Office 365's storage parameters which they charge at a 1 GB per user, per month extra.
Once any data cleansing process has been completed, businesses need to consider how much time the migration is likely to take. Moving on-premises content into the cloud will invariably result in a certain amount of delay for users to be able to access the content. With that in mind, organisations must decide whether a staged or blanket approach would best meet their business needs. For example, large organisations often have significant data footprints, meaning the migration of content onto cloud platforms like Office 365 is likely to take more than just a weekend. A blanket migration of data is therefore likely to creep into office hours, potentially causing disruption to business-critical operations.
To get around this, businesses may consider a staged approach to migration, but cross-dependencies within content mean that employing tools which facilitate integration are essential. As an example, if site A is migrated on day 1 of the project as a priority, but site B is identified as data that can be migrated on day 3 or 4, third-party solutions from vendors including AvePoint can ensure any changes to content in site B that impact site A will be identified. Certain files can also be set as 'read only' during the migration phase, depending on business preferences. With such tools in place, business and IT staff can be confident that all content is kept up-to-date throughout the migration process, even if that process is staggered over the course of a week, for example. Security policies such as access rights and authentication management can also be automatically updated into the new cloud-hosted platform, further removing the need for manual intervention by IT staff once the migration is complete.
It's clear that Office 365 is appealing for businesses, and its feature set will evolve quickly as upgrades and patching processes are dramatically simplified when compared with on-premises software. With improvements in constant development, and third-party tools helping businesses to make the most of their on-premises and cloud SharePoint environments, businesses can continue striving toward its day-to-day business goals while confidently providing IT assurance without overburdening IT administrators.
---
September 21, 2011 12:00 PM
cloud
,
data-centre
,
Google
,
Microsoft
On September 5th Dutch Minister Ivo Opstelten (Security and Justice) responded to questions relating to US cloud companies storing Duth data and the impact of the US Patriot Act. The minister's response has major implications on data jurisdication. Here is a Google translation of the questions and answers:
Question 1: Are you familiar with the message "Microsoft admits Patriot Act, can access EU-based cloud data"?

Answer 1: Yes.

Question 2: How do you assess the statement of Gordon Frazer, managing director of Microsoft UK, that all data are managed by an American company…can be requested by the US government under the Patriot Act?

Answer 2: …The statement that all data can be retrieved always seems to not reflect reality.

Question 3: Does the Dutch government, Dutch agencies or institutions store semi-public data with (or in association with) a US company (or several US companies)? If so, what parts of the (semi-) government agencies or what are these?

Answer 3: Yes… experimenting with Google Docs and Dropbox.

Question 4: Is there at present scenarios where the US government, under the Patriot Act, may request information on Dutch citizens? If so, what data are involved?

Answer 4: Such scenarios are not known to me.

Question 5: Are there other foreign countries that currently have laws similar to the US Patriot Act and are therefore not eligible to Dutch manage [data]?

Answer 5: There are no other governments I know thatapply similar laws.

Question 6: Is there a policy designed to prevent a foreign power from getting access to information without the permission of the Dutch government?

Answer 6: There is no policy that specifically focused on the possible consequences of applying foreign law. However, the Minister of the Interior and Kingdom Relations takes into account the possible consequences of the application of foreign law in the policy…To prevent information from the government (also public) from being requested under the Patriot Act by the United States, the supplier for outsourcing data centres is not allowed data from the government (also Citizens). This basically means that companies from the United States are excluded from such bids
---
September 20, 2011 5:47 PM
news
The European Competitions (anti-trust) Commission has ruled that IBM must publish information on mainframe spares for third party maintainers.
It's fair to say the mainframe is not going away. Some systems, such as the core banking and insurance applications, are too complex to migrate. These systems have been running for years aware and companies and government departments should not be locked into one supplier for hardware or software maintenance on these legacy systems.
IBM will continue to sell shiny new z-series mainframe servers as data centres in or box, or cloud computing in a box. But for those organisations who do not require such leading edge, premium technology, the fact that third party maintainers will have access to IBM spares, is a breakthrough, allowing businesses to keep their trusty legacy systems operational.
Outsourcers, particularly those who operate in India or Eastern Europe, will be able to expand their mainframe businesses, Mainframe users will be able to selectively offload legacy mainframe computers to these suppliers. And IBM may even be able to sell more z-series hardware, as budgets are freed up which can be deployed on modern mainframe applications.
---
September 19, 2011 2:13 PM
cloud
,
Cloud Computing
In this guest post Dr Katy Ring, director, K2 Advisory looks at how internal IT should refocus, to ensure they make the best use of commodity cloud-based services. She says, "CIOs need to consider to what extent their internal IT department is acting as a service broker."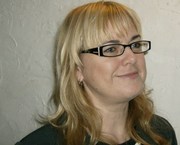 We often hear of the potential demise of the IT department within the context of the Cloud. However, CIOs are expecting their IT departments to play a crucial role in ensuring Cloud services actually work within their organisations. In fact, Cloud Computing is redefining IT sourcing services quite significantly. CIOs want outcome-based Cloud contracts from vendors. They want horizontal business process platforms to outsource their non-differentiated systems. And far from outsourcing everything, they are beefing up the in-house integration skills of their IT Departments to act as Business Service Brokers for Cloud-delivered services.
K2 Advisory has just completed a new research study, "Sourcing IT services 'for the journey': The impact of Cloud on Outsourcing." Our research shows that in-house IT is expected to play a pivotal role around Cloud integration. A third of organisations we surveyed are already forging ahead to build their own in-house integration skills for Cloud-delivered services, although 43% of the market do not expect to address integration issues for another one to two years. More than half of CIOs expect their internal IT capability to provide a service integration platform, and skills to provide business agility around the use of Cloud services. This is not something they wish to outsource.
The flexibility of the Cloud is changing the dynamics of outsourcing arrangements. Because of the speed at which services can be provisioned, CIOs need to consider to what extent their internal IT department is acting as a service broker. Understanding how the Cloud ecosystem for IT suppliers and outsourcing providers develops will be fundamental to IT strategies. Although this is currently a nascent area, and not that well understood, we believe it will become increasingly important over the next few years, and is a crucial component of sourcing IT services.
With cost to value ratios enabling organisations to work more nimbly with their suppliers, CIOs want flexible sourcing options, and in particular favour outcome-based contracts from firms supplying Cloud services. Whilst the theory is good, large scale uptake of these contracts is unlikely in the short term due to levels of vendor risk and lack of experience from both procurement and sourcing advisors. 2012 will be a pivotal year for many organisations as they look to conduct a sizeable shift towards Cloud services, or as they start to tackle the integration challenges.
Over the next two years, the number of CIOs seeking help to integrate SaaS with legacy systems, and/or SaaS, will grow as Cloud strategies develop and usage increases. A third of organisations believe that the real challenge for them could kick-in by 2013, while a further 12% expect 2012 to be the year they require assistance. Either way, 2012 will be a pivotal year for many organisations as they look to conduct a sizeable shift towards Cloud services, or as they start to tackle the integration challenges that are emerging following investments made this year and into 2012.
Nearly two-thirds of CIOs would use a business service platform either because it would deliver the most cost-effective solutions in selected non-differentiating areas – such as HR, Payroll, Finance and Procurement – or because it was used by their fellow industry players. There is a clear preference of broad horizontal business services, rather than sector-specific capabilities. CIOs are keen to embrace the IT cost reduction in these areas without constraining organisational development. Highly differentiated systems designed to deliver high added value, are seen as less of a good fit for standard Cloud delivery.
End user services will also see one of the most rapid moves towards the Cloud in the near term. A small but growing number of organisations in the UK are already using Cloud-delivered desktop services, but an even greater number are looking to make the move. We expect this to happen in the next one-to-two years. Upgrades to Microsoft Office will serve as a trigger-point for considering the transition to Cloud in most organisations.
* K2 Advisory runs the CIO Research Forum, which currently has almost 1200 CIO members. K2 Advisory's research findings are based on 102 responses from CIOs and senior decision makers. Approximately two thirds of respondents were from organisations with more than 1,000 employees and from a variety of industry sectors.
To access the research, contact Dr Katy Ring, director, K2 Advisory
---
September 14, 2011 8:00 AM
Application Compatibility
,
Applications
,
Windows 7
Application Compatibility Update
By: Greg Lambert
Executive Summary
With this September Microsoft Patch Tuesday update, we see again a relatively small set of updates in comparison to the lists of updates released by Microsoft in the previous months. In total there are five Microsoft Security Updates with the rating of Important. This is a minor update from Microsoft and the potential impact for the updates is likely to be moderate.
As part of the Patch Tuesday Security Update analysis performed by the ChangeBASE AOK team, we have seen very little cause for potential compatibility issues.
Given the nature of the changes and updates included in each of these patches, most systems will require a reboot to successfully implement any and all of the patches and updates released in this September Patch Tuesday release cycle.
Sample Results 1: MS11-070 Vulnerability in WINS Could Allow Elevation of Privilege

Sample Results 2: MS11-073 Vulnerabilities in Microsoft Office Could Allow Remote Code Execution

Testing Summary
| | |
| --- | --- |
| | Vulnerability in WINS Could Allow Elevation of Privilege (2571621) |
| MS11-071 | Vulnerability in Windows Components Could Allow Remote Code Execution (2570947) |
| MS11-072 | Vulnerabilities in Microsoft Excel Could Allow Remote Code Execution (2587505) |
| MS11-073 | Vulnerabilities in Microsoft Office Could Allow Remote Code Execution (2587634) |
| MS11-074 | Vulnerabilities in Microsoft SharePoint Could Allow Elevation of Privilege (2451858) |
Sample Results 3: AOK Summary Report Sample from a small database

AOK Patch Summary Results
Security Update Detailed Summary
| | |
| --- | --- |
| MS11-070 | Vulnerability in WINS Could Allow Elevation of Privilege (2571621) |
| Description | This security update resolves a privately reported vulnerability in the Windows Internet Name Service (WINS). The vulnerability could allow elevation of privilege if a user received a specially crafted WINS replication packet on an affected system running the WINS service. An attacker must have valid logon credentials and be able to log on locally to exploit this vulnerability. |
| Payload | W03a3409.dll, Wins.exe, Winsevnt.dll, Ww03a3409.dll, Wwins.exe, Wwinsevnt.dll |
| Impact | Important – Elevation of Privilege |
| | |
| --- | --- |
| MS11-071 | Vulnerability in Windows Components Could Allow Remote Code Execution (2570947) |
| Description | This security update resolves a publicly disclosed vulnerability in Microsoft Windows. The vulnerability could allow remote code execution if a user opens a legitimate rich text format file (.rtf), text file (.txt), or Word document (.doc) that is located in the same network directory as a specially crafted dynamic link library (DLL) file. An attacker who successfully exploited this vulnerability could gain the same user rights as the local user. Users whose accounts are configured to have fewer user rights on the system could be less impacted than users who operate with administrative user rights. |
| Payload | Imjpapi.dll |
| Impact | Important – Remote Code Execution |
| | |
| --- | --- |
| MS11-072 | Vulnerabilities in Microsoft Excel Could Allow Remote Code Execution (2587505) |
| Description | This security update resolves five privately reported vulnerabilities in Microsoft Office. The vulnerabilities could allow remote code execution if a user opens a specially crafted Excel file. An attacker who successfully exploited any of these vulnerabilities could gain the same user rights as the logged-on user. Users whose accounts are configured to have fewer user rights on the system could be less impacted than users who operate with administrative user rights. Installing and configuring Office File Validation (OFV) to prevent the opening of suspicious files blocks the attack vectors for exploiting the vulnerabilities described in CVE-2011-1986 and CVE-2011-1987. |
| Payload | Excel.exe |
| Impact | Important – Remote Code Execution |
| | |
| --- | --- |
| MS11-073 | Vulnerabilities in Microsoft Office Could Allow Remote Code Execution (2587634) |
| Description | This security update resolves two privately reported vulnerabilities in Microsoft Office. The vulnerabilities could allow remote code execution if a user opens a specially crafted Office file or if a user opens a legitimate Office file that is located in the same network directory as a specially crafted library file. An attacker who successfully exploited either of the vulnerabilities could gain the same user rights as the logged on user. Users whose accounts are configured to have fewer user rights on the system could be less impacted than users who operate with administrative user rights. |
| Payload | Ietag.dll, Mso.dll |
| Impact | Important – Remote Code Execution |
| | |
| --- | --- |
| MS11-074 | Vulnerabilities in Microsoft SharePoint Could Allow Elevation of Privilege (2451858) |
| Description | This security update resolves five privately reported vulnerabilities and one publicly disclosed vulnerability in Microsoft SharePoint and Windows SharePoint Services. The most severe vulnerabilities could allow elevation of privilege if a user clicked on a specially crafted URL or visited a specially crafted Web site. For the most severe vulnerabilities, Internet Explorer 8 and Internet Explorer 9 users browsing to a SharePoint site in the Internet Zone are at a reduced risk because, by default, the XSS Filter in Internet Explorer 8 and Internet Explorer 9 helps to block the attacks in the Internet Zone. The XSS Filter in Internet Explorer 8 and Internet Explorer 9, however, is not enabled by default in the Intranet Zone. |
| Payload | Groove.exe, Groovedocumentsharetool.dll, Grooveutil.dll, Groovewebplatformservices.dll, Groovewebservices.dll |
| Impact | Important – Elevation of Privilege |
*All results are based on an AOK Application Compatibility Lab's test portfolio of over 1,000 applications.
---
September 8, 2011 2:49 PM
Accenture
A few weeks ago Accenture's Gavin Michael wrote on this blog about making information the key requirement of IT. In the blog post below he calls for a change in how IT thinks about itself. I have also explored this topic in the article – Moving to IT 2.0 >>
In the latter part of the 19th century, a technological revolution was steadily gathering speed. Following several crucial breakthroughs, such as the telephone and light bulb, electrification started to spread through cities. By the end of the century, many leading firms had set up their own electricity supplies to power their factories, phasing out steam engines. In 1904, the newly patented power plug and socket was being rapidly adopted. The days of firms having to manage their own electricity supplies were drawing to a close. Business leaders could instead focus on new electricity-based process innovations. A new era had dawned.
A century on, a similar revolution is underway. For the past several decades, firms have installed and managed their own server farms to supply computing power for a plethora of business needs. But a range of innovations, loosely termed cloud computing, is promising to render these monolithic internal systems obsolete. Once again, this is freeing businesses to focus on designing new processes and services, fuelled with computing power on tap. The switch from server-centric to service-centric is underway.
Although much of this change is understood as cloud computing, there is a bigger story at play: the fundamental re-creation of enterprise operating model. However defined, the end result is the same: an agile IT function, able to provide faster, cheaper access to computing resources as needed. The case for disconnecting IT architectures and moving to a more agile model is getting stronger by the day. This is being bolstered in particular by the maturing of key supporting technologies, such as Platform as a service and Software as a service.
Pharmaceutical giant Eli Lilly gives one example of the change this can bring. It is using a cloud service to provide computing resources to its global pool of scientists. In one drug discovery process, it paid just US $89 to analyse a complex dataset, something that would have required buying 25 servers internally. Its setup time for such data analysis had dropped from over seven weeks to just three minutes.
This is an early example of the potential, but it highlights a key change: where CIOs were previously constrained by technology architectures, they are now empowered to think first and foremost about the desired business processes or services. Netflix, the movie rental service in the US, gives a compelling example. The firm is steadily transforming its business from a DVD mailing company and into a content streaming one. But rather than building a vast data centre to support this transformation, the firm decided to focus on its core competencies: marketing and recommending compelling content, while relying on the cloud for delivery. Rather than worrying about how to scale up IT capacity, it can instead focus on honing its marketing and service.
Today, the business world is only at the outset of this transformation. But some implications are already clear to see, especially for the iPad generation. Need to support a business function? Find or create an appropriate app or service and make it available to them, to use as needed–on whatever systems they use, wherever they are, and however many there are. Liveops is one early example: a specialist, cloud-based call centre provider that links up a virtual army of some 20,000 home workers. For firms like Coca Cola and Kodak, looking to provide a call centre service to clients, they can simply tap into this resource and scale it up (or down) in line with demand.
All this recasts the CIO as a service orchestrator, rather than a technology supplier that worries about managing server farms. And it allows firms to shift away from simply replicating their old processes in the cloud, to thinking differently about what new business models or processes could be enabled. This creative energy can now be used to find new services that provide a competitive edge, or open up a wholly new niche. Just as the first firms to create electric-powered tools in their factories stole a march on their slower rivals, so too will firms in the disconnected IT era.
Gavin Michael is Chief Technology Innovation Officer at Accenture. Follow Gavin on Twitter @gavinmichael
He started working for Accenture in 2010 and previously worked at Lloyds Banking Group as the Retail Technology Director. At Lloyds he was also a member of the Retail Bank Board. Prior to this role, he served as CIO of Lloyds TSB – UK Retail Banking & General Insurance. In this capacity, Gavin set the information technology strategy and direction for growing the UK Retail Banking Division and drove strong collaboration and alignment of technology with the business.
---
August 30, 2011 2:52 PM
news
At this year's VMWorld, VMWare is killing off desktop computing. Well, it is at least trying to convince the world, that thin client virtual desktop infrastructure is the way forward.
There have been plenty of attempts at getting users to dump desktop PCs in favour of thin client. As a thin client user, I find the technology is still far from seamless and very much bandwidth constrained. But if VMWare can truly make the virtual desktop experience as good as a physical PC, then there is no reason why I wouldn't switch to VDI.
Project AppBlaster, also unveiled at VMWorld, looks particularly interesting, especially if it makes it possible for tablet device users to access Windows applications using just an HTML 5.0 browser. Basically, it puts Windows in a browser. Citrix and Wyse should certainly be worried.
---
August 25, 2011 9:24 AM
Apple
,
steve jobs
In the book "Insanely Great", which tells the story of how the Apple Mac was created, Steve Jobs comes across as a driven character, perfectionist, whose attention to detail almost gave the whole of the Mac project team a nervous breakdown.
Jobs first milestone was with Apple co-Founder, Steve Wozniak, launching the Apple II, which arguably defined the home computing era in the late 1970s. In 1984, he launched the Mac, hired and was subsequently fired by John Sculley, then went on to form NeXT and Pixar, before storming back to Apple in the 1990s with the iMac, and the iPhone and the iPad most recently.
Looking at Apple's history Tim Cook is in the unenviable position of stepping into Jobs' shoes as the new CEO of Apple, Apple's customers and its board will want more of the "Jobs genius", and there will inevitably be comparisons.
Unlike Microsoft – when Bill Gates stepped down and was replaced by industry veteran Ray Ozzie – Tim Cook will have to prove he can steer the Apple ship into new areas of innovation.
In particular, businesses will be eager to see how Apple addresses the corporate market, an area Apple has scorned since the success of the iPhone and iPads. But with more staff bringing these devices into work, perhaps it is time for Apple to rethink how it approaches professional users.
---