---
November 26, 2012 1:22 PM
Security, an afterthought
A couple of weeks ago I received a telephone call at home claiming to be from the Windows Support team. The lady on the phone asked me if my PC was running slow (which it was!) and put me through to a tech lead.
"How did you get my number," I asked.
The tech support man...
November 20, 2012 12:47 PM
Evolutionary IT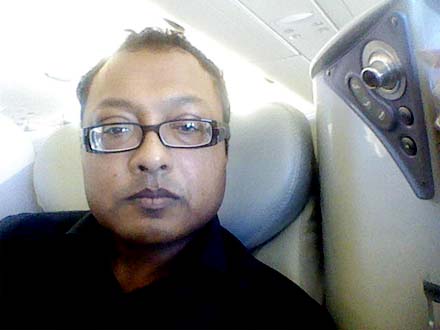 I have been a guest of Emirates today at its network control centre in Dubai, I am currently on an Airbus A380...
---
November 2, 2012 6:18 PM
Netbooks
The £399 Surface is Microsoft's first foray into PC hardware. The tablet device runs Windows RT, which means it is unable to use x86 applications. This is a bit limiting if you would like your own browser since the only one available at the moment is Internet Explorer 10, that ships...
---
November 1, 2012 1:11 PM
CIO
Windows 8 is out, the Microsoft Store in New York is open and Surface has surfaced. Times are certainly changing for Microsoft as it takes aim at Apple with a consumer friendly device and OS. Microsoft needs to win hearts and minds. But the winning formula that has given it a licence to...
---