---
August 30, 2011 2:52 PM
news
At this year's VMWorld, VMWare is killing off desktop computing. Well, it is at least trying to convince the world, that thin client virtual desktop infrastructure is the way forward.
There have been plenty of attempts at getting users to dump desktop PCs in favour of thin client. As a...
August 25, 2011 9:24 AM
Apple
,
steve jobs
In the book "Insanely Great", which tells the story of how the Apple Mac was created, Steve Jobs comes across as a driven character, perfectionist, whose...
---
August 12, 2011 1:58 PM
A-levels
,
Development
,
Education
,
GCSE
,
IT Works
,
Skills
,
Training
,
university
With 'A' Level and GCSE results coming out students will be contemplating whether further education and spending £50,000 on an undergraduate course is worthwhile. It is hard to see how they will ever get a return on that investment - or even pay back the loan. The number of new recruits in IT has...
---
August 11, 2011 11:19 AM
Application Compatibility
,
Automation
Executive Summary
With this August Microsoft Patch Tuesday update, we see a moderate set of updates in comparison to those...
---
August 9, 2011 12:08 PM
Amazon
,
AWS
,
Downtime
If you look at Amazon's 10Q report for three months ending March 30th 2011, income from Amazon's AWS cloud service accounted for only $311m out of the $9.857 billion the...
---
August 5, 2011 12:51 PM
Accenture
,
BI
,
Big Data
,
Data warehouse
,
Databases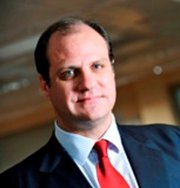 Data is the number one issue on the CIO agenda this year. The challenge today is managing information, and CIOs who create a data...
---