---
June 25, 2008 10:50 AM
IPv4
,
IPv6
When I interviewed Geoff Huston, chief scientist at APNIC for a podcast earlier this week. He mentioned that as IPv4 addresses run out we could end up with a free market where enterprise users are charged for new IP addresses. At the moment businesses pay a nominal admin fee to obtain a block...
June 23, 2008 12:20 PM
Bill Gates
,
Google
,
Microsoft
,
Windows
Dear Bill
I'd like to thank you and Microsoft for helping to turn the computer industry around. Software used to be bundled with hardware. IT was extremely expensive. But Microsoft separated the software from the hardware, and with IBM, created affordable computing for the masses.
...
---
June 20, 2008 2:41 PM
Licensing
,
Oracle
Users of Oracles database products could see their licence fees rise by 20%, The company has increased the price of a number of products in its June 2008 price list. Users of Oracle Standard One Edition will see an...
---
June 18, 2008 9:12 AM
IPv4
,
IPv6
The internet is running out of addresses. This should be a well-known fact. As it stands today the internet can support four billion addresses and Geoff Huston, chief scientist at APNIC estimates that there won't be any left by 2011.
The internet needs to move from IPv4 to IPv6 in order...
---
June 12, 2008 10:14 AM
vista
,
XP
I still run Windows XP SP2 at home and at work. I'm pretty happy with the performance of the OS on my three year old hardware and it does all the things I expect from an OS.
I would upgrade, but Vista seems too unwieldy and has many feature - which I may one day find useful...
---
---
June 4, 2008 7:38 PM
eeePC
,
Mobile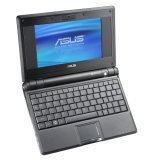 ---