Feb 15 2009 8:13AM GMT

Profile: David Davis
What is your firewall of choice? What firewall do you really use?
Cisco has launched a new addition to their ASA firewall lineup – the new ASA 5580.
However, this new firewall is only for the lucky few that can afford it. You see, the 5580 comes in 3 flavors, the 5580-20, the 5580-20VPN, and the 5580-40. The 5580-20 starts at around $50,000 and the 5580-40 starts around $100,000. So, you see, most of us out there aren't going to get to have a new 5580 anytime soon (if you have one, let me know because I would like to 🙂 "demo it").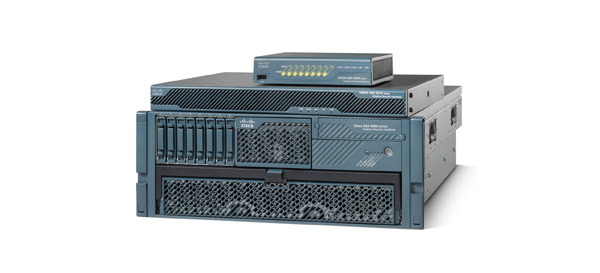 At my company, we tried a PIX 515 but it just lacked the full "unified threat management (UTM)" approach. In other words, it didn't have anti-virus & content filtering and, when compared to other alternatives, it just wasn't easy to use. We ended up settling on a Fortinet 100 because it does anti-virus, content filtering, and the GUI is so simple to use. The content filtering was the real savings. While a PIX could use a 3rd party content filtering service like websense, that type of service was going to cost us like $25K per year. With the Fortinet and their Fortiguard service, the cost is only a few thousand per year.
Recently for testing, I bought a Cisco ASA5510. While it is an improvement over the PIX, without the proper module, it can't do the "anti-X" and the content filtering is still an extra charge.
-David
Personal Website: HappyRouter.com
Checkout David's Video Training:
VMware ESX Server Video Training
Cisco CCNA & CCNP Video Training