Oct 19 2007 3:42PM GMT

Profile: David Davis
Say that you take a new Cisco router, switch, or firewall out of the box and hook it up. Does it work? No. It isn't like a Linksys or Netgear router. It has no DHCP or anything like that. It has to be configured first.
How do you configure it? You have to connect to the console port, like this console port on a Cisco 1800 series router: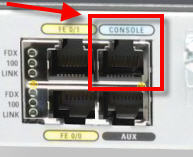 But what to connect to it? No, don't use an Ethernet cable – it won't work. This is a SERIAL port that needs to go to the serial/COM port on your PC or laptop (if you still have one). What what you need is a ROLLED cable. Here is what it looks like:
Cisco also has a good picture of one, below….
However, how are you going to get that rolled cable connected to your PC? Don't plug it into the Ethernet port! Remember, it is a Serial Cable. You need to connect it to the 9 PIN serial port on your PC (hopefully you have one but I will tell you what to do if you don't in a minute. To connect it, you need to convert the RJ45 end to Serial with an adaptor, like this: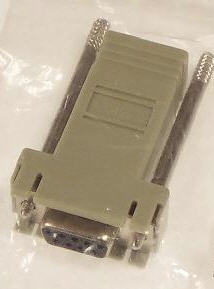 Many times, these came with routers or were sold in a package alone with the rolled cable, like this: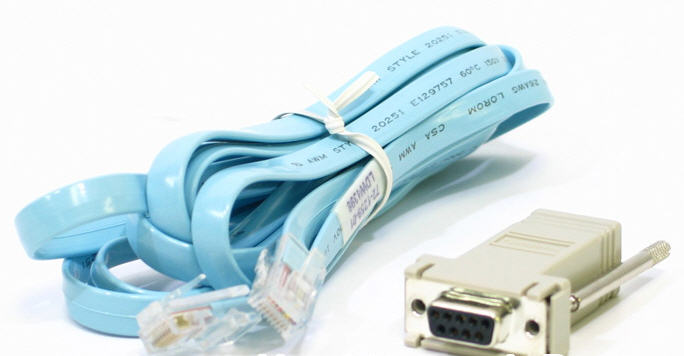 Today, the DB9 to RJ45 converter is coming molded to the console cable, like this: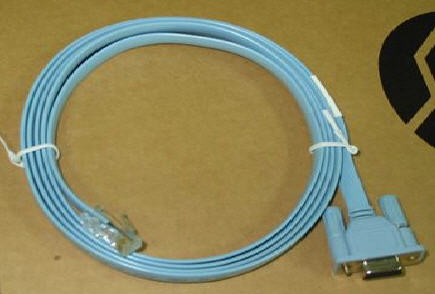 Once you have the router, switch, or firewall physicall connected with the right cable & adaptor, you need to use your terminal emulator to communicate with the console port. For more information on that topic, I recommend this article on how to use Hyperterminal to connect to your Cisco router.
All the best to you,
David Davis, CCIE, VCP, CISSP
Personal Website: HappyRouter.com – home of Cisco how-to articles & videos
David Recommends:
HappyRouter Cisco VMware Workstation & Server Video Training Series
HappyRouter Cisco CCNA & CCNP Video Training Series