Jan 25 2009 2:15AM GMT

Profile: David Davis
Okay, I know that this doesn't have anything to do with Cisco Networking but I just wanted to offer a quick blurb here about a new product from my friends over at Train Signal video training….
Just released last week, Train Signal is offering a PowerPoint 2007 video training course. This 17 hour training course on 4 DVD's and even includes an iPod/iPhone version to watch it on the go.
This PowerPoint package is the final piece of their Office 2007 video training package. That package is 91 hours and18 DVDs covering Word, Excel, Outlook, Access, Visio and Powerpoint 2007.
Both of these come with a money back guarantee and you can see demos of these products at their respective sites. I hope you will check them out and telly our friend about them!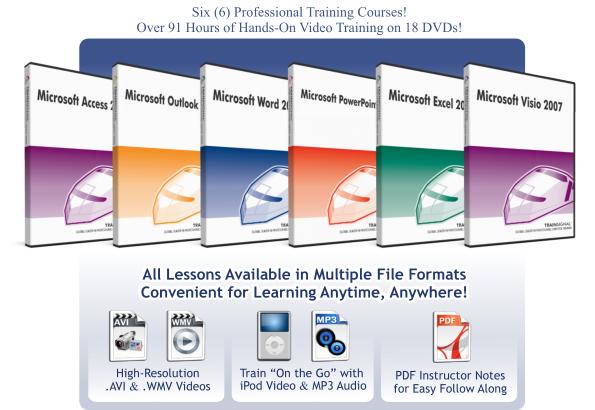 …. Now, back to more Cisco Networking News ….