---
June 28, 2009 6:29 AM
Did you know that with IE 8, you are only allowed to download up to 6 files at one time? However, it's easy to change this with a quick registry hack. My friend Daniel Petri showed me how at his blog. To see where to go to tweak this, checkout Enable More Simultaneous Downloads in IE 8
June 28, 2009 6:26 AM
You have just 3 more days (from the date of this blog post) to enter to win a Palm Pre (yes, that's the cool new PDA from Palm). All you have to do is sign up for 1 no-spam, totally informative, newsletter. After you win the Palm Pre, you can unsubscribe without worry (but you likely won't as its a good newsletter).
To enter to win the Palm Pre, just visit: Windows Server HQ Contest
(and don't worry, if you are reading this after June 30, they offer other prizes)
---
June 28, 2009 6:21 AM
Yes, I know, I am a VMware-guy but I also use Hyper-V. What do I use it for? Well, I run my vCenter server inside of it. I know, Microsoft likely wouldn't care for that use of Hyper-V and I know that Hyper-V has some great uses for those who love Microsoft and are satisfied with the maturity level of their enterprise virtualization product.
Don't worry, you don't have to name 7 things that you can do with Hyper-V, my friends at Train Signal wrote a great new post (with lots of cool pictures). You can find it at:
---
June 27, 2009 9:41 PM
The folks at Train Signal Training have released 5 FREE Videos covering Microsoft SQL Server. In the latest video, part 5, they cover, step by step, how to use the SQL UPDATE statement. Check it out: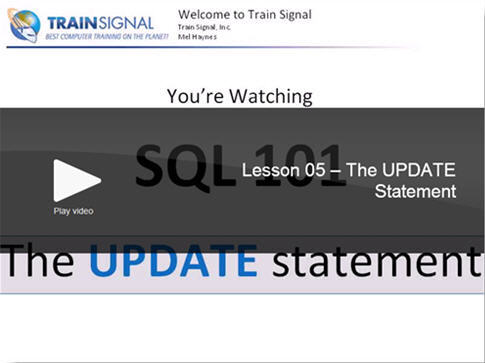 ---
June 27, 2009 5:52 AM
In the past, I have taken a look at SpiceWorks network management tool. ISurprisingly, it is a completely free tool and, to add some icing on that cake, they are based out of my home state – Texas.
So, when they contacted me to let me know that they were releasing a new major upgrade to SpiceWorks, I thought I would try to help them get the word out here.
The latest rev offers Twitter Integration, 3rd Party Application Plug-ins and Network Mapping. Here are the details on those features from the SpiceWorks press release:
Network Mapping – the fully-integrated network mapping application automatically creates network diagrams that graphically display network elements, their relationships, and bandwidth consumption. The "Hotspot" mode uses enhanced visualization features to help IT managers visually monitor and troubleshoot network problems in real-time.
Management Application Plug-ins – top technology vendors, including Microsoft, LiveOffice, Intel and Trend Micro, have built management widgets that plug into Spiceworks to help users better manage technology from those vendors. The LiveOffice Mail Archive Widget, for example, allows users to archive email accounts from within Spiceworks in a couple of clicks. The Microsoft License Organizer allows users to automatically track Microsoft licenses and to order additional licenses when needed. Additionally, Intel offers a plug-in that allows IT pros to see which computers are vPro-enabled.
Help Desk Tickets Anywhere – users can control the Spiceworks help desk from any email-enabled device, including mobile phones. With a few simple key strokes, users can create new tickets, edit & update existing tickets, and delete tickets from anywhere – whether right next to a user's desktop or half-way across town.
Social Windows Event and Twitter Alerts – users can now see how other IT pros have prioritized and managed various Windows Events. With one-click they can view Windows event background pages and read community group discussions on how to best troubleshoot and resolve related problems. In addition, activity updates sent from within Spiceworks can now be automatically updated or "cc:'d" to a user's Twitter account. These features help small businesses to use social networking tools to resolve and stay better informed on IT issues.
You can try out the latest version for yourself (no evaluation timeout) by signing up at the SpiceWorks website. I figure that if its already used by 700,000 IT Professionals, I can't go wrong!
---
June 25, 2009 5:20 AM
I am working on my new Train Signal VMware vSphere training course. It will soon be released but, until then, click on the video below to watch an 18 minute demo that shows how to run VMware ESX 4 / vSphere inside VMware Workstation!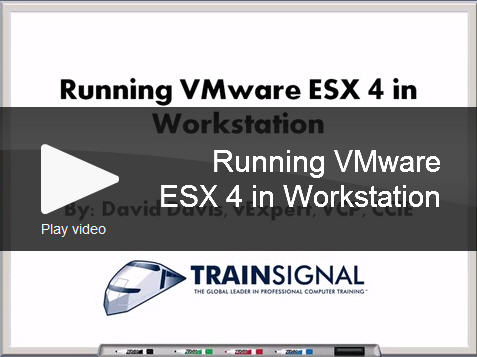 ---
June 20, 2009 6:21 AM
I admit it, I am a sucker for free tools. Many times, I end up seeing that the free tools are junk but I was pleasantly surprised when i checked the 10 free networking tools from NetQos.
Besides the Network Rockstar Challenge, NetQos has quietly released 10 free networking tools in their Network Estimation Toolkit. They are:
Latency
Subnet
Ethernet
Etherchannel
Link Speed
Multicast
Hex to Decimal
OUI Lookup
Cable
Canonical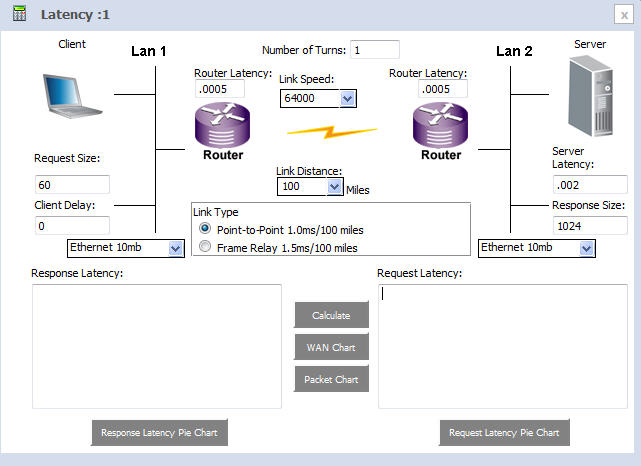 You can try out the Network Estimation Toolkit for yourslef.
---
May 31, 2009 5:24 AM
Recently, I created a new video that shows how to install Hyper-V in Windows Server 2008. While this isn't that hard, you do need to know where to go, inside Windows Server 2008, to install and configured Hyper-V. Learn how to install it, configuring it, and use it. Watch my step by step video at:
VIDEO: How to Install Hyper-V in Windows Server 2008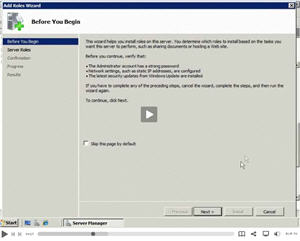 ---
May 31, 2009 5:07 AM
Over at TrainSignalTraining, they recently published towCisco Security articles that I found to be very helpful if you have any remote interest in preventing networks attacks. The articles are:
---
May 31, 2009 4:59 AM
In a new article from Windows Server HQ, Microsoft Windows guru Brian Nelson delves into 5 things that make Windows Server 2008 so great. He covers each of the following major changes to Windows Server, in detail:
Virtualization
Core Server Installation Option
Read Only Domain Controllers
PowerShell
TS Remote App
From there, Brian answers the question "is it worth it to upgrade?"
Read the full article at:
5 Great Things about Windows Server 2008 – is an upgrade worth it?
---