---
July 28, 2009 2:08 AM
In my latest article, I cover what's new in Windows 7 Networking. While there are many new features, what I did was to break it down into the 10 of the new, most important, Windows 7 Networking features. To read the full article, just visit: 10 New Features of Windows 7 Networking
July 28, 2009 1:21 AM
I think a lot of Admins, especially Windows Admins, seems to have reservations (okay, maybe even fear) of using command line interfaces (CLI). That's not because they are CLI-wimps, its just because they haven't had the opportunity to use the CLI and, because of that, they have never seen the real power of using the CLI. They haven't seen how the CLI can make life easier and allow them to free up time to do other things (like hang out at the water cooler and talk about Twitter or whatever).
If any of this describes you or someone you know, now is the time to break out of that shell and, TRY POWERSHELL.
To get started learning about what Powershell is and how it can help you, read this article:

---
July 27, 2009 2:00 AM
If you've been around Microsoft technologies long enough, likely you have heard the name Greg Shields. I was talking with Greg this week because he will be speaking at VMworld 2009 and he pointed out that he has, on the Internet a long list of free e-books. These e-books cover things like:
Network Security
Active Directory
Virtualization
Application Performance
Windows 2008 Infrastructure
Who doesn't love to get something free, right?
---
July 25, 2009 3:24 PM
In my latest Windows Networking article, I cover the new Microsoft Network Monitor version 3.3. More specifically, I cover how it offers new Windows 7 support and Network Experts features.
To read the full article, just visit- WindowsNetworking.com – Using the New Microsoft Network Monitor (netmon) 3.3 with Network Experts
---
July 22, 2009 10:23 PM
VMware has licensed NererFail's vCenter High Availability product and they now call it VMware vCenter Heartbeat. This month, I have created a new article that covers what this product offers, how it can help you, and how much it costs.
Read the full article at: What is VMware vCenter Heartbeat and How will it help you?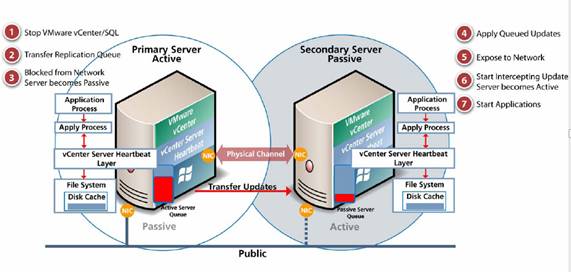 ---
June 30, 2009 9:50 PM
1. Cisco recently announced that, to date, they have certified over 1 Million individuals and over 20,000 people with CCIE certifications. WOW – can you believe that there are over 1 million people in the world who are Cisco certified? Pretty amazing!
When I achieved my CCIE, there were about 5,000 CCIEs. Now, 7 years later, there are 20,000.
2. Cisco announced changes changes to the CCIE Routing and Switching written certification test. In the latest revision, dubbed "4.0", the new test will have hands-on troubleshooting and will now cover MPLS and VPN. This new version will come on line October 18, 2009.
To me, personally, this is critical news as I will have to take this test to keep my CCIE. I have to do this prior to May 2010 so stay tuned for news about this test as I will be following it closely.
3. Cisco has announced changes to the CCNA Voice certification. There will now be two options available for candidates wishing to achieve their CCNA Voice certification: A commercial option and an enterprise option.
---
June 30, 2009 4:41 AM
Will you be at Cisco Live 2009 (aka Cisco Networkers)?
I blogged about Cisco Live back in May because I was even excited about it then. Now that it is here, I am even more excited about it. Even though I won't be there this year (I opted to go to VMworld instead of Cisco Live), I will be following the conference through Twitter (Follow me on Twitter) and through the Cisco Live conference website (Cisco Live!).
Here are some important facts about Cisco Live in 2009:
The conference runs from June 27 to July 2 in San Francisco
You can still just "show up" and register onsite
This marks the 20th anniversary of Cisco Networkers / Live
If you are like me and you can't make it to the event, you still need to register for Cisco Live Virtual. The standard version of this allows you 2 days of ondemand technical training classes and the Premier level (for $395) gives you additional access to virtual programming and 1 year to check it all out.
And, you don't want to miss what John Chambers has to say at the Keynote!
For more information, checkout Cisco Live 2009!
---
June 29, 2009 10:46 PM
In this article from the Petri IT Knowledgebase, Tom Finnis covers the Cisco ASA 5500 series appliances – what models are available and what they offer you. All the key features like Firewall, SSL, IPSec VPN, Intrusion Prevention (IPS), and Content Security are covered.
To read the full article, take a look at:
Introduction to Cisco ASA 5500 Series Adaptive Security Appliances
---
June 29, 2009 10:42 PM
During Cisco Live 2009, @CiscoSystems Twitter followers submitted questions for John Chambers the CEO of Cisco. Their questions regarding the companys overall strategy, Flip, video, and smart grid technology are answered in this video.
[kml_flashembed movie="http://www.youtube.com/v/Ss8abKM-ZSg" width="425" height="350" wmode="transparent" /]
---
June 29, 2009 8:43 PM
I just created and posted a new video on how to configure Microsoft Hyper-V virtual networking. This can be a bit confusing for those new to virtualization because you have this whole new concept of the virtual network. Also, configuring virtual networking is very different between Hyper-V and, say, VMware ESXi.
To watch the full video, click on the video screen below: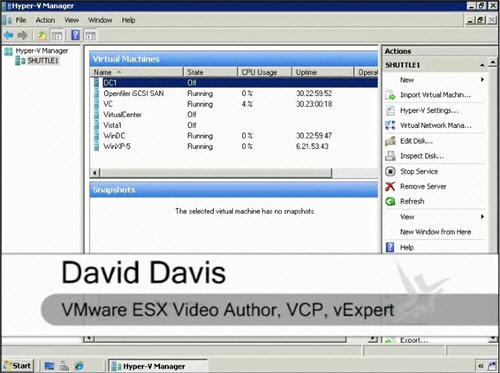 ---