---
September 9, 2009 8:39 PM
I need your vote for the best training and certification product!
There are lots of training and certification options out there but what is the "BEST" training and certification product available today?
In my opinion, Train Signal has the best solution because they provide what the training that you need, for a price you can afford, and you can watch it at your own pace on just about any device.
Well, Train Signal has been nominated for the Windows IT Pro  2009 Community Choice Awards and now they need your help to WIN!
Hopefully you have enjoyed some of my Train Signal video courses or some of Chris Bryant's Cisco training videos.
If so, Vote for Train Signal in category #30: Best Training & Certification Product or Service.
Click here to place your vote now!
Voting is easy — you just select your favorite IT companies — and you can have a chance to win a $250 cash gift card or a Windows IT Pro t-shirt — from Windows IT Pro.
---
September 9, 2009 3:42 PM

When I went to VMworld 2009, the top item on my list to bring home was the "vCalendar". This is a printed daily tear-off calendar with a virtualization tip of the day on every page. The calendar was written by virtualization guru and fellow vExpert, Jason Boche (@jasonboche on Twitter). I picked up a free copy at the Veeam booth and then bought another copy at the VMworld bookstore.
You can order your own copy at the PrintedOwl vCalendar webpage!
Also, you can add your own widget to iGoogle or to your own blog page, like I did over at my other blog, VMware Videos. To get the widget, just visit the PrintedOwl vCalendar widget page.
---
July 31, 2009 8:25 PM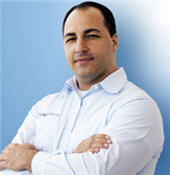 This week I had the honor of meeting J. Peter Bruzzese– Microsoft guru and Exchange Expert. Peter writes for many different online (and offline publications). He has published hundreds of free videos and many books that you'll find on the shelves at your local bookstore. For example, one of his books is the, just released, Exchange Server 2007 How-To.
However, those things aren't what makes Peter so unique.
In my opinion, Peter is unique in the industry for 3 reasons:
Peter genuinely loves the Microsoft technologies and is very passionate about them. He doesn't do all this just for a paycheck. He does these things because he loves to help people, like you and I, learn Microsoft technologies.
His has created hundreds of videos covering Exchange 2007, 2010, and many other technologies. These videos are offered for free on his website: Exchange 2007 videos.
Despite being such an big time expert in the industry, Peter is a genuinely nice guy who doesn't have a drop of arrogance.
If you are interested in Exchange 2007, Exchange 2010, or other Microsoft enterprise technologies, I hope you will checkout Peter's website:
And finally, the best thing about Peter is that he is joining me in working at Train Signal – where we will be creating video training for IT Professionals around the world!
---
July 31, 2009 2:00 AM
I was reading Daniel Petri's latest article over at the Petri Knowledgebase – How To Install Windows XP Mode (XPM) on Windows 7.
I was interested in this article because, honestly, I didn't know what "Windows XP Mode (XPM)" was. Daniel says, "Windows XP Mode (or XPM for short) is a new feature of Windows 7 (available only in the Professional, Enterprise and Ultimate editions) that can help businesses to upgrade their computers to Windows 7. It does so by providing a virtual Windows XP environment capable of running many Windows XP-compatible business and productivity applications."
He goes on to show how it can help you, how to install it, and how to use it. To read the full article, just checkout: How To Install Windows XP Mode (XPM) on Windows 7
---
July 30, 2009 7:36 PM
Microsoft guru, Jason Zandri, posted a great article last week about the timetable, versions, and costs of Windows 7 and Windows 2008 Server R2. There is some great stuff in this article!
Did you know that if you are a TechNet subscriber you can get Win 7 on August 6? If you are a volume license customer, you can get Win 7 on August 7. However, regular consumers won't get Win 7 until October 22 – WOW!
There is more detail in this article about the Windows 7 release timetable, the Windows Server 2008 R2 release timetable, as well as versions and costs for both new operating systems.
Read the full article at: W00T! Window 7 and Server 2008 R2 RTM
---
July 29, 2009 7:31 PM
Have you seen my 3 free videos on how to download, install, and use the Cisco Nexus 1000V distributed virtual switch? I was one of the judges that selected this as the the best new technology of VMworld in 2008. If you aren't familiar with the Nexus 1000V (or N1KV), it is a software switch that integrates into your VMware vSphere virtual infrastructure.
To watch the 3 free videos, checkout: VMwareVideos.com – Cisco Nexus 1000V Videos
---
July 29, 2009 12:40 PM
I am writing this while flying on an airplane. How is that possible? I am using the new American Airlines inflight wifi and I wanted to offer up a little information on it in bullet form:
First off – it's FAST! IFor regular web browsing and sending email, it seems just as fast as my home cable modem (although I have not done any speed tests)
It costs $9.99 plus tax PER FLIGHT. That means that if you are connecting to a different flight that same day or returning home tomorrow on a different flight you will have to pay another $9.99 plus tax
The service is called GoGo (pronounced GO-GO, not "goo-goo" like a baby says) and the official website for it is GoGoInflight.com
They ask that you not use services like VoIP or streaming video although I have doubts that they are doing anything to stop this right now. Next time maybe I will try downloading Windows 7 and watching a Netflix streaming video at the same time (ha-ha)
So, the next time you are on an American Airlines flight, look for the WiFi signs and try it out for yourself!
Also, checkout stories like:
---
July 29, 2009 4:22 AM
This year I will be attending the VMworld 2009 Sundy Night Extravaganza. What is it? Well if you are at VMworld 2009, you need to come and find out for yourself. I will be there and so will my company, Train Signal, who is ponsoring the event as we are promoting our new vSpere vi
All different types fo VMworhld attendees will be at the Thirsty Bear for the VMworld 2009 Sundy Night Extravaganza – you shoould too! Read more and RSVP at-
---
July 28, 2009 2:13 AM
I think that just about everyone out there can run Windows Remote Desktop. Easy right?
But what about configuring Windows Remote Desktop from the command line? The app is mstsc.exe and there are a lot of configuration options available for it.
In a new WindowsNetworking.com article, I cover these CLI configuration options and more. Read the full article at:
Configuring Windows Remote Desktop from the command line
---