---
November 29, 2009 6:30 PM
Why have servers powered on when they are not in use? In my November Virtualization Admin.com article, I show you by example how to automatically configure your VMware and recommend the best practices for "turning the lights on or off". Check out my detailed how to instructions on configuring VMware DPM.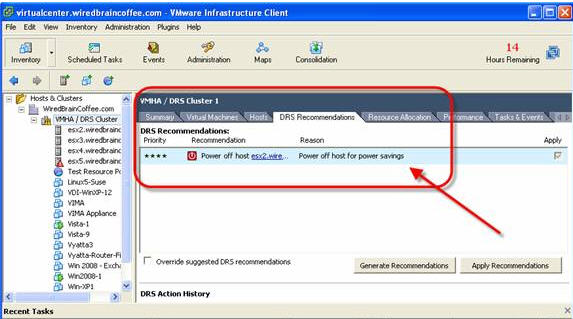 ---
November 29, 2009 6:24 PM
If you could go back in time, what would you have wished you'd known before starting an IT career?  Kasia Grabowska has compiled some really good insights from IT Experts to help those starting out in the field. Some thoughts resounded loud and clear as like mastering management skills along with the technology. This is a great read to anyone starting out, as well as those already in the IT field.
Read the full article at: Train Signal Training – Advice from Expert IT Pro's
---
November 28, 2009 6:28 PM
Cisco's offering of the Security Intelligence Operations (SIO) to go iPhone application is specifically made for security concerns and it's FREE. Michael Weir, manager of Cisco  security says, … it let's users select from a range of information, including risk reports or news-related events.
Check out the full article at NetWorld's web site.
---
November 28, 2009 6:23 PM
This great little video gives you practical information on several show commands relating to the router. Things like show router, show interface, and show network are some of the commands discussed. The video also displays some hot-keys that you could use like the up arrow to display the last command. Also, it discusses some shorten ways of typing the commands. Instead of typing show interface e0, you can type sh int e0. It won't help in figuring sub-net masks or converting from hexidecimal to decimal but it is an invaluable tool for learning how your router and network work together and how to display trouble areas in the access-list (sh access-list) or there is a possible problem in choosing administrative distance (RIP or OSPF). Check out the YouTube video:
[kml_flashembed movie="http://www.youtube.com/v/gVK44QR7cns" width="425" height="350" wmode="transparent" /]
---
November 28, 2009 6:22 PM
If you're looking for a precise video on configuring an IP address on your Cisco router, than this is the video for you. It steps you through the how-to's and just as important, the why's of the process. It's so helpful for you as an Admin. For instance, knowing that a switch can only switch but a router routes. It routes tables, metrics, does routes summarizations, maps, and on and on. Check out the YouTube video:
[kml_flashembed movie="http://www.youtube.com/v/w7otXX2wk-s" width="425" height="350" wmode="transparent" /]
---
November 28, 2009 6:20 PM
Congratulations to Train Signal for being picked the winner of the 2009 Community Choice Award!!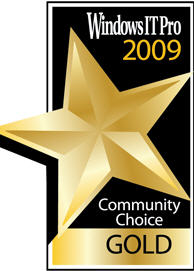 It's apparent that the core values that were established in 2002 are now coming to fruition. Values of creating the best computer training on the planet and taking care of your employees. A company cannot go wrong with these two basic values. Well done Train Signal!
---
November 19, 2009 6:52 PM
While the vSphere Client does install fine in Windows 7, it is when you attempt to connect to your vCenter Server that you discover there is a problem. VMware doesn't officially support the vSphere Client under Windows 7 but there is a workaround to make it work.
In this video, I cover how to get the vSphere Client working in Windows 7, step by step.
You can download the special system.dll file that is needed here.
How To Install VMware vSphere Client in Windows 7 from Train Signal. Your leader in Computer Training
Special thanks to those who have posted on this topic before me as I couldn't have created this video without your help!
---
October 31, 2009 8:34 PM
Did you know that October was the Nation Cyber Security Awareness Month, as declared by the Department of Homeland Security (DHS)? In fact, this was the 6th year annual Cyber Security Awareness Month.
Cisco has put together some great articles and videos covering Cyber Security on the Cisco Security Blog. You can also checkout the DHS National Cyber Security Awareness Month homepage with articles and videos.
Here is a great Cyber Security video from Cisco's blog:
[kml_flashembed movie="http://www.youtube.com/v/axirYPnx8F8" width="425" height="350" wmode="transparent" /]
---
October 31, 2009 6:23 PM
All I can say is "Wow". This integrated router offers endless options including secure broadband with Metro Enternet capabilities for the small business world, eToken credentials and two 2.0 USB ports for security, 1000 Based T Gig and 10/100 Based T Fast Internet for WAN. The 890 Series router is incrediability versatile. It has Wan/Lan access with a built in Cisco web-based management tool for ease in set up. Additionally, it has enhanced firewall security options for control of email. I have not even scratched the surface on this router's capabilities.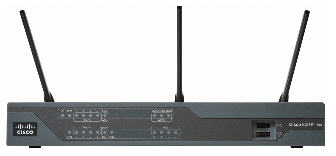 Looking fo a new Cisco router? Take a look at the Cisco 890
---