---
January 20, 2010 5:33 PM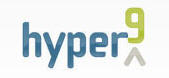 If you are even moderatly interested in virtualization (who isn't?) you should know who Hyper9 is and what they do.
Hyper9 is out of Austin, Texas (my home state) and was named one of Gartner's cool vendors to watch in the IT Ops and Virtualizaion space. Hyper9 also is also listed on CIO.com's list of intriguing vendors to watch in 2010.
They have some awesome new products including the free Virtualization Mobile Manager and Virtual Environment Optimization and they had record sales in 4th Quarter of 2009 (even with a down economy).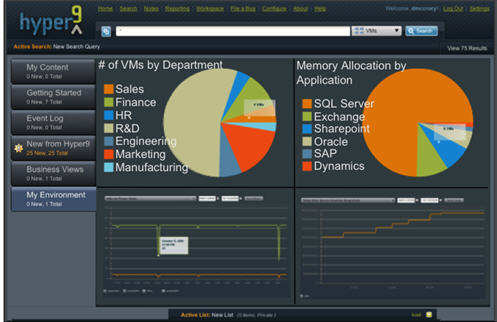 For more information on Hyper9's very cool virtualization management products, visit their website and download a free demo – www.Hyper9.com
January 18, 2010 2:19 AM
Recently, I ran the Dallas White Rock Marathon and I used technology to do it! I have posted a story about my marathon journey including pictures of the race. I have also detailed how I started with an Apple iPod with Nike Plus, then moved to RunKeeper on the iPhone, and finished up with a Garmin 305.
Checkout the whole story at- Computer Nerd turned Runner – David's Marathon Update
Here I am crossing the finish line!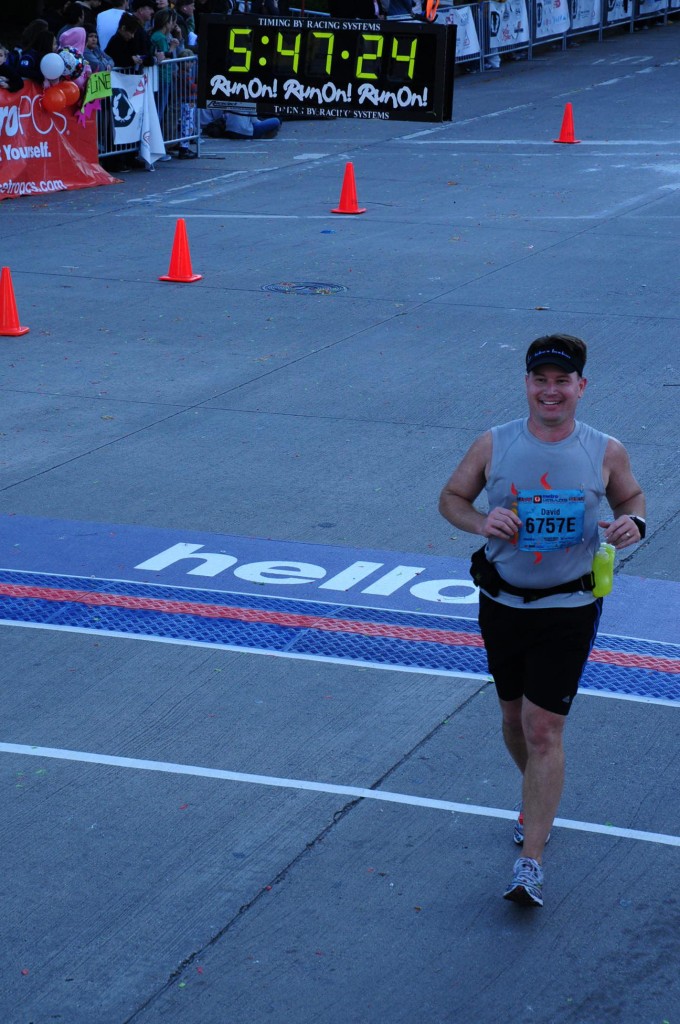 ---
January 15, 2010 2:17 AM
VMware's vCenter has become a critical piece of a virtual infrastructure, not just a low-priority mangement tool. So how do you ensure that vCenter is always up and runing?
Checkout my latest post over at VirtualizationAdmin.com – Options for VMware Virtual Center / vCenter Redundancy
---
January 13, 2010 2:08 AM
On January 13, 2010 Microsoft and HP created a $250M partnership to advanced cloud computing and "simplify technology environments for businesss of all sizes".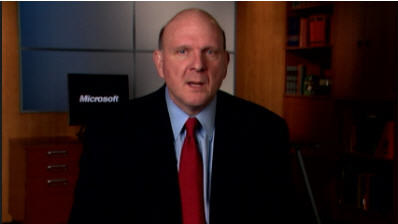 The companies plan to deliver new solutions that will do the following:
Be built on a next-generation infrastructure-to-application model
Advance cloud computing by speeding application implementation
Eliminate complexities of IT management and automate existing manual processes to lower the overall costs
Microsoft's press release has an interesting video about this interesting new partnership.
In my opinion, I am wondering if this is really just an anti-VMware/EMC/Cisco or VCE (Virtual Computing Environment) – partnership. Time will tell…
---
December 5, 2009 8:41 AM
Daniel Petri of the Petri IT Knowledgebase has a great article on navigating between RDP Desktop Sessions  using the latest Windows 7 2008 R2. Originally, those pesky "yellow" RDP tabs would build on top of one other making it very inefficient to know which screen you are minimizing. With the new Windows 7 2008 R2, that problem has been resolved. The tabs are blue now and they can be dragged to any part of the screen.
Read the full article at: Easier Navigation Between Remote Desktop Sessions with Windows 7/2008 R2.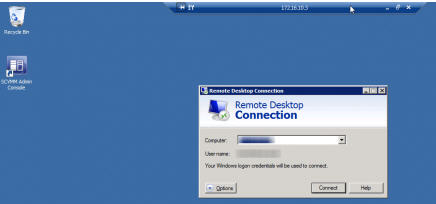 ---
December 3, 2009 6:46 PM
Checkout my new video from Train Signal where I cover how to use VMware GO to install VMware ESXi, perform P2V conversions, and manage your ESXi virtual infrastructure.
---
November 30, 2009 6:40 PM
This video is very unique in that it uses Internet technology with behind the scenes web command language to automate a cat feeder. Even better, it uses a Cisco switch in the process! Check out the youtube video.
[kml_flashembed movie="http://www.youtube.com/v/HygPN9VpNWg " width="425" height="350" wmode="transparent" /]
---
November 30, 2009 6:40 PM
Setting alarms can be very useful to a  VMware Admin. In my latest article, I discuss various alarms that come as default with VMware such as monitoring host usage. Take a look at this default overview screen:

You can also easily set up alarms specific to your needs. Check out my new article on configuring VMware Alarms for all the details.
---
November 30, 2009 6:36 PM
In my latest my video I discuss what  vCloud Express can do to enrich the VMware Admin's world. VMWare is partnering with some specific companies to utilize "pay-as-you-go" capacity. Check out the virtual future of infrastructure computing in my new video, below…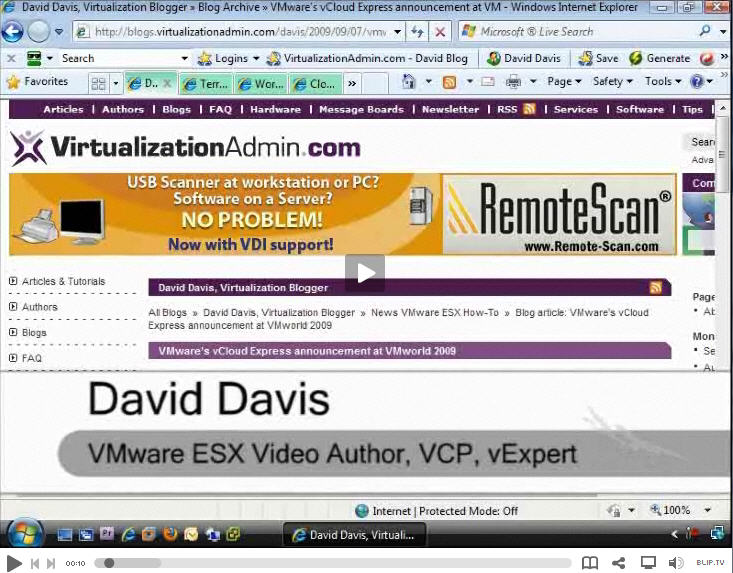 ---
November 29, 2009 6:31 PM
Gestalt IT's Field Day happened this month. This is a 2 day event where 15 independent bloggers are brought together to listen to vendors. From there, the bloggers post unbiased content about what they learned and what they thought about the solutions. Steven Foskett, Rich Brambley, and Chris Evans (to name a few) have put their heads together to make this happen.
In fact, VMware's John Troyer recently wrote a post on his site about what a tremendous success for social media the IT Field Day was. Read John's post at: Gestalt IT, the Craigslist of new tech journalism.
---