---
June 23, 2008 4:28 PM
In this article, author David Davis explains how to use a distribute-list to filter out routing updates in the Cisco IOS. A distribute-list is used to control routing updates either coming to your router or leaving from your router. The distribute-list feature works with a number of different routing protocols. You can even specify in the distribute-list command what interfaces you want the command applied to.
To read the full article, click here.
June 23, 2008 4:27 PM
In David's latest TechRepublic article, he explains how the seven layers of the OSI Model can help you as a Cisco administrator. Get a brief overview of the OSI model and learn why it is more than just a textbook concept — a true understanding of it will help you every day of your career. To read the full article, visit Understand the OSI Model to become a better Cisco troubleshooter.
---
May 29, 2008 7:39 PM

I wanted to take a moment to let everyone know that my personal website, HappyRouter.com has  whole new look! We have new Cisco training videos posted, tons of Cisco articles, a RSS feed, and a Cisco-oriented newsletter.
Additionally, I have launched a new website devoted just to VMware and Video training. I have a ton of VMware-related videos posted on the site and much more to offer to any VMware ESX Server or VMware Server Administrator. If you are interested in VMware, you should add VMwareVideos.com to your RSS Feed subscriptions!
I hope you will take a moment to check out Happy Router & VMwareVideos!

---
May 29, 2008 7:31 PM
A friend of mine recently pointed me to these FREE videos that go in depth on how to configure Cisco switches and configure VLANs. There are 6 parts to these videos and, together, they are over 1.5 hours long (90 minutes). Cisco CCIE, Chris Bryant is the instructor and he does a great job showing you, on a Cisco switch, how to configure all that you need to know – both to administer a Cisco switch and to prepare for the Cisco CCNA certification or the CCNP switching exam. I hope you will take a look at these free Cisco switching videos.
---
May 29, 2008 7:27 PM
Train Signal makes some excellent video training products (covering Windows 2008, Cisco, and much more) but I want to take a second to talk about their sister site – Train Signal Training.com (called TST).
At Train Signal Training, they have a lot of experts who make daily blog posts covering all sorts of Windows, Microsoft office, and Cisco networking topics.  For example, there are tips on how to get a networking job, tips on how to do a address label merge in Word 2007, and many more.  What is most impressive is how their writers deliver these real-world and very useful tips.
Please take a second to check out Train Signal Training and sign up for their free newsletter or RSS feed.
---
May 29, 2008 7:20 PM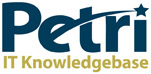 Have you used the Petri IT Knowledgebase? This website is an excellent source for all sorts of Windows, Cisco, Virtualization, CompTIA, and Wireless HOW-TO information. On this site, you will find over 1000 articles covering Windows Vista, Server 2008, Server 2003, Cisco networking, VMware Virtualization, and so much more. Additionally, there are forums filled with thousands of messages and many experts are available to answer technical questions. To check it out, use the link above and if you are looking for Cisco-specific articles, checkout the Petri Cisco index.
---
May 29, 2008 7:14 PM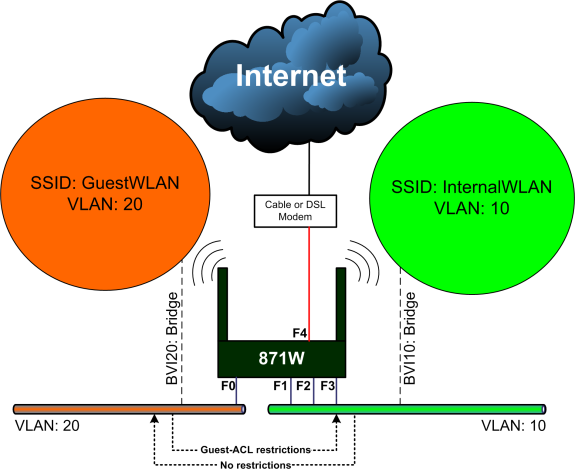 A very sharp Cisco expert – George Ou – wrote an article that I have recommended many Cisco admins to. This article covers how to configure the Cisco 871W all in one router/switch/wireless AP. Along with the excellent technical explanations, he has a spreadsheet with macros that allows you to enter some basic information and automatically have a full IOS configuration created! Amazing! I hope you will take a look. Here are the URLS:
Configuring the Cisco 871W wireless router: SOHO setup
Generate your own ready-to-use Cisco 871W configuration with this handy tool
---
May 29, 2008 7:07 PM
Why have a separate username/password database on all your routers? What a pain to have to keep seperate accounts to login to all the routers and switches? And what if you want to change the "root" password? Do you have to go to EVERY router and switch to make the change?
Not anymore… Why not use Windows Active Directory (AD) as the username/password database for all your routers & switches? This is very easy to configure. In fact, in my article How to configure the Cisco IOS to use Windows AD Authentication, you will find out how to do it, step by step. Check it out!
---
May 28, 2008 9:00 PM
The very cool PacketTrap pt360 all-in-one network management application has a new version out – version 2.0.
With this version, you get the new Cisco Configuration features (what I have personally been waiting for)!
You can download a free 21 day trial version of the software from the PacketTrap Download site (and don't forget that they have a FREE version too)! I have used this myself and it has been very helpful and has reduced the amount of time it takes to troubleshoot and configure my network. Trust me, it is much better than some of the other all-in-one network management applications because it is all integrated – not a bunch of seperate applications
So, give it a try! What the heck, its free, right?
---
May 28, 2008 8:53 PM
Train Signal video training recently announced their ISCW video for th CCNP certification series. With this, they now offer a complete CCNP video training package!
You get a 12-20+ hour video for each of the CCNP certifcation exams. Specifically, you get…
What You Get:
BSCI Training Videos – Master Cisco Routers
20+ Hrs of Instructor Led Video Training
150 Practice Exam Questions for the 642-901 BSCI Exam
Topics Covered
BCMSN Training Videos – Deploying and Managing Cisco Switches
12+ Hrs of Instructor Led Video Training
210 Practice Exam Questions for the 642-812 BCMSN Exam
Topics Covered
ONT Training Videos – Optimizing a Cisco Network For Rich Media
8+ Hrs of Instructor Led Video Training
120 Practice Exam Questions for the 642-845 ONT Exam
Topics Covered
ISCW Training Videos – Create and Manage a Secure Remote Cisco WAN
10+ Hrs of Instructor Led Video Training
400+ Page Instructor Lab Book of Instructor Notes
Topics Covered
I have watched most of these videos and have been very impressed! They are created by my friend and fellow CCIE, Chris Bryant. You can watch a free demo of these video at: Train Signal CCNP Video package.
Good luck on your CCNP certification!
---