---
June 30, 2008 8:50 AM
Just published, my most recent article covers, step by step, how to secure your Cisco router using passwords. I start off with the different levels of the Cisco IOS and the different passwords that are available. Then, I move on to show you exactly how to configure passwords in the Cisco IOS to secure your router. This is already a very popular article and it has only been released in the last few days.
To read the full article, please visit:  How to properly secure your Cisco router with passwords
June 29, 2008 10:15 PM
Did you see my blog on MSE? Well, guess what, here's another use for it. I was reading the Cisco news recently and came across this article on Cisco Motion. It's really just a way to integrate our ipods and other mobile devices. Cisco's Motion approach is a true services-oriented network architecture that creates a mobility network as a platform for integrating key business strategies, processes and goals," said Brett Galloway, senior vice president of Cisco's Wireless and Security Technology Group.
Read more about Cisco Motion at- News@Cisco – Cisco Motion Launch
---
June 29, 2008 4:43 PM
Cisco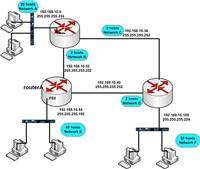 I read a great article covering subnetting tricks and VLSM by Stelios Antoniou. In this article, he explains what VLSM is, how to prevent wasted IP addresses when performing subnetting, and how to properly subnet a sample network using VLSM.
For anyone preparing for their Cisco CCNA certification or even Microsoft MCITP cert, properly understanding IP Subnetting and VLSM is very valuable. What is even more valuable is the ability to properly apply it on a real world network, as is explained in this article.
To view the full article, click here.
---
June 28, 2008 10:13 PM
Mobility Services Engine (MSE) is what Cisco is calling it. Cisco has designed an appliance that will collect all of the different data environments and feed it to other applications. What does that mean to me? The MSE uses this data for jobs like rogue radio detection, and shares it with higher-end Cisco and third-party applications for security, access control and network management. (That's a mouthful) Cisco says that MSE is designed to offload application processing from a dedicated device, creating what Cisco executives call a "services plane." Cisco also unveiled four "services" software programs for the appliance. Big brother is always watching.
Read more about the MSE at- Cisco 3300 Series Mobility Services Engine
---
June 28, 2008 4:42 PM
Train Signal Training.com has recently made available 6 free videos that cover how to configure Cisco IOS static routing and RIP routing. These videos are by CCIE, Chris Bryant, who has an excellent teaching style. I recommend these videos to anyone who is preparing for their CCNA or the routing portion of the CCNP.
To view these 6 free videos, just visit: Train Signal Training.com – Cisco CCNA – Static Routing & RIP
---
June 27, 2008 10:11 PM
show ip interface brief  – verifies your configuration.
     Example snippet output of configuration file: Serial0/0 is up, line protocol is up.
2. show  ip ospf neighbor – shows the IP neighbor's and their priority, state, etc.

Example snippet output …
| | | | | | |
| --- | --- | --- | --- | --- | --- |
| Neighbor ID | PRI | State | Dead Time | Address | Interface |
| 192.168.45.1    | 1 | FULL/DR    | 00:00:36     | 10.0.0.1    | Ethernet0 |
3. show running-config – Another way to verify your configuration.
     Example snippet  output of configuration file: ….
      Interface Serial0/0
 ip address 1.2.3.4 255.255.255.0
4. show vlan – Verifies VLAN information
    Example snippet of VLAN information:

| | | |
| --- | --- | --- |
| VLAN Name | Status | Mod/Ports Vlans |
| 1 Default | active | 2/24 |
| 16 VLAN0016 | active |   |
| 17 VLAN0017 | Active | 3/1,3/4,3/8 |
show ip route – Shows all the IP routes contained in the routing table.
Console> show ip route
Fragmentation   Redirect   Unreachable
Destination      Gateway          RouteMask    Flags   Use       Interface
172.20.0.0       172.20.26.70     0xffff0000   U          8         sc0
---
June 27, 2008 10:02 PM
One of the junior admins at my company was studying for his Cisco CCNA. He asked me about Repeaters, Hubs, and Switches. What is the difference? Well, let's see. A repeater does exactly that- it repeats any electrical signals that come into one port, out its other port. (there are only 2 ports on a repeater). It is a very "dumb" device (no offense to any of you repeaters out there).
Hubs are very similar to repeaters. A Hub is essentially a multiport repeater. Any electrical signal that comes into one port, goes out all other ports. Again, a very dumb device.
A repeater and a hub both work on the Physical Layer of the OSI Model.
On the other hand, you have a switch. A switch is much more intelligent. It keeps track of all Ethernet devices connected to it using their MAC address and recording what port that MAC address is connected to. Then, it intelligently uses that table (MAC Address table) to switch Ethernet frames only to the Ethernet port where that traffic is destined to go to. This saves bandwidth and PC processing power. Additionally, most switches have mangement capabilities that allow you to see what is going on, see what device is on what port, if there are any errors, and configure speed & duplex.
A switch works at the Data-Link layer of the OSI Model, Layer 2.
All of these facts are excellent to remember for your Cisco CCENT/CCNA certification.
---
June 27, 2008 5:24 PM
TechTarget's Virtual Data Center e-zine is a huge electronic magazine specializing in virtualization. Recently, the new volume 3 was released and there is a 9 page article, authored by David Davis (that's me).
If you are interested at all in virtualization, reading this free online magazine is a great way to start learning. Or, if you are an experienced virtualization admin, you will learn a lot in this volume!
Please checkout the TechTarget Virtual Data Center e-zine – volume 3
---
June 26, 2008 10:02 PM
I just found out that my friends over at Train Signal.com are sponsoring a very cool contest that I wanted to let all the readers of VirtualizationAdmin.com know about.
Here is how it works – you write a 500 word essay (max 1000 words), covering the following:
-Why did you (or why would you) want to get into the IT field?
-What is the best and most difficult part of being in (or breaking into) the IT field?
-What are the most important goals you have set for yourself as an IT professional (or an aspiring IT professional) and how do you plan to achieve them?
For the grand prize, Train Signal will give you $5000 worth of training video courses (that's 37 videos) and offer you a chance to write for the Train Signal Training.com website.
Second place finishers will receive a complete Windows video training pack and third place finishers will receive a Cisco video training package.
So what are you waiting for? All it takes is about 1 page of text (500 words) for a chance to win $5000 in video training! Enter today & tell your friends!
To learn more and to enter the contest, visit: Train Signal Training 500 Words for $5000 in training contest
---
June 23, 2008 4:29 PM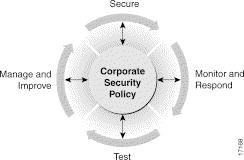 In this article, author David Davis explains how Cisco's Network Security and Deployment Methodologies can help you and any enterprise customer. This knowledge is useful whether you are implementing security on your network, doing a major router upgrade or even working on a personal project at home. For the full article, please read: How can Cisco's Network Security and Deployment Methodologies help you?
---