---
March 25, 2009 2:52 AM
You may have a new XBox by May. How? Well, ITKE is giving away 3 XBoxes and its not hard to enter to win one if you can ask questions.
Bottom line- the XBox winners will have asked 5 questions in this timeframe and will have the most ITKE Knowledge points.
Questions are asked here- Ask a Question.
Details of the contest are here- New Contest: A trio of Xboxes for our top three users.
Better get busy!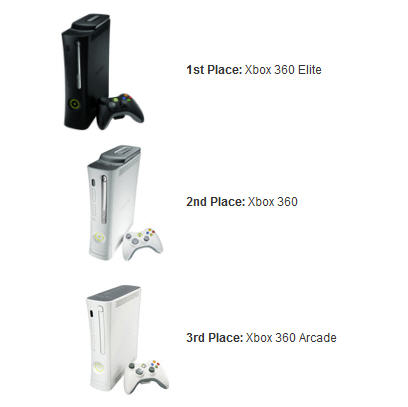 March 24, 2009 10:17 PM
If you watch the Fox show "24", you know that they are sponsored by Cisco because they love to demo Cisco Security, Video Conferencing, Web Conferencing, and more.
Now, you can get a sneak peek of an upcoming "24" episode and see parts of all other episodes where Cisco's tools are used. Just click the graphic below!
(and what do you think about the "new Chloe" ? She's just not the same, is she?)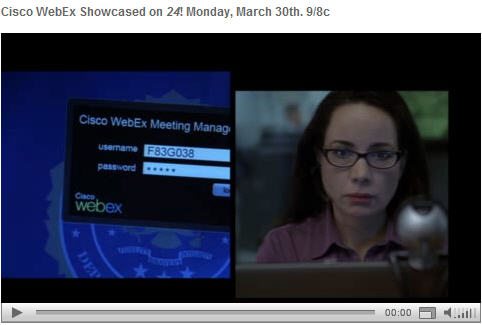 ---
February 28, 2009 5:21 AM
A new blog has been launched and it is dedicated to Windows Server. If you are a Windows Admin or interested in getting your Microsoft MCTS or MCITP, this blog is for you!
The new site is WindowsServer HQ and it is filled with articles and free training videos covering anything to do with Windows Server 2003 or 2008. Most of the videos are full-length 45 minute videos that you can watch or download in WMV or iPod/iPhone format. Articles and videos are created and posted by Microsoft Trainers "Coach" and "Ed" who really know Windows Server inside and out.
And, it gets better, if you sign up for our newsletter between now and the end of March, you will be registered to win an XBox (see contest rules here).
So, I hope you will checkout the new WindowsServer HQ !
---
February 27, 2009 11:11 PM
Just launch, Cisco's new CCNP and CCIE Wireless certifications offer wireless experts a chance to prove their expertise!
For some time, Cisco has offered the CCNA Wireless certification. Starting in June of 2009, Cisco will now offer a CCNP Wireless certification. This will fill the hole between the CCNA Wireless and the newly created CCIE Wireless.
Speaking of the CCIE Wireless,the new Cisco CCIE Wireless certification has also been officially launched. The writtern/qualification exam 350-050 was just made available this month, February 2009.
Good luck wireless Gurus!
---
February 26, 2009 11:00 PM
Can Cisco EnegryWise save your Company Money and save the environment at the same time?
Cisco has an ambitious new plan and software system to reduce electricity consumption on just about about every energy-consuming device at your company. Maybe the toaster in the break room can't be controlled by EnergyWise but what if all switches, routers, firewalls, HVAC, and lightening could?
Read the full story in my new article-Can Cisco EnegryWise save your Company Money?
---
February 25, 2009 11:06 PM
Configuring Cisco routers isn't hard if you don't know how to use interface commands. Let's face it, you have to know commands like no shutdown, ip address, description, bandwidth, and access-group.
In my new article, I discuss all of these commands in detail with configuration examples. Read the full article at: Cisco administration 101: Five interface commands you should know
---
February 23, 2009 1:53 AM
Software license compliance is critical in IT Departments today. After all, you don't want your company to get into legal trouble over mismanagement of licenses, do you? To help you out, Cisco has something to make your life easier.
Did you know that Cisco offers a free device inventory, license inventory, and license/feature deployment software application? Registered Cisco users can download this application for free from Cisco.
Read all about it, learn how it can help you, and where you can download the free Cisco License Manager at my article: Take advantage of the Cisco License Manager to keep you organized
---
---
February 22, 2009 5:42 AM
Learn how to use the Cisco Security Firewall and SDM in this step by step video, recorded by Chris Bryant, CCIE. This is a great way to prepare for your CCNA. Enjoy the video!
(or click on the video to go and watch it wider and in HD)
[youtube]LMTNN9pQI6w[/youtube]
---
February 17, 2009 10:46 PM
To Troubleshoot Cisco and Windows networks, you need to know command equivalents. Cisco and Windows commands are similar but not identical.
Here are 7 Windows and Cisco commands that you should know:
ping– used both in Windows and in the Cisco IOS to verify connectivity from of to a router (default gateway) and from a router to a PC.
traceroute or trace in the Cisco IOS or tracert in Windows – used to trace the path your network traffic takes to a destination (like the web server you are trying to access) or from your router to a downstream router.
arp -a in Windows or show ip arp in the Cisco IOS – used to verify Layer 2 to Layer 3 mappings (aka Ethernet to TCP/IP) or Ethernet MAC Address to IP Address (and vice versa).
ipconfig /all in Windows or show ip interface brief in the Cisco IOS – used to show the IP address configuration for your NIC on your PC or for your router's LAN/WAN interfaces. This output would include the IP Address, Subnet Mask, Default Gateway, and (on a PC), even the DNS Servers.
These are all pretty basic commands but they are all necessary commands that you must know to troubleshoot Windows and Cisco Networking.
Happy Troubleshooting!
---