Jan 30 2008 7:57PM GMT

Profile: David Davis
I was in Florida this week and there they have a chain of gas stations called "Cisco" truck stops, or something like that. I wondered if Cisco had tried to sue them for using the name. When I returned I read about a new product called a "Nexus 7000". If you read that there was a new product called a "Nexus 7000", what would you think that it is? A new car? That is what it sounds like, right? Even stranger is that it is made by Cisco Systems.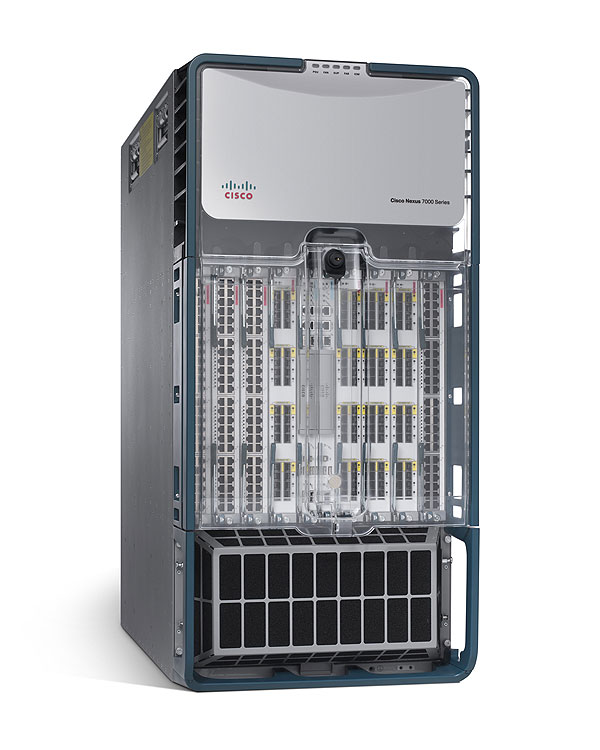 Well, the Nexus 7000 isn't a new car, it is actually a new switch from Cisco Systems. In Cisco's words, the Nexus 7000 is a "flagship data center-class switching platform combining Ethernet, IP, and storage capabilities across one unified network fabric." What this means to you and I is that the latest and greatest Cisco switch can do both LAN and SAN switching – pretty revolutionary!
The Nexus 7000 is actually the first Cisco switch to use TrustSec, which I talked about in my post entitled "What is Cisco TrustSec?". This switch was code-named "DC3". The Nexus will be the replacement for the Catalyst 6500 and it will provide 10GB Ethernet to the datacenter. The switch will have the capacity to support up to 512 x 10GB ports.
There will be a 10-slot and 18-slot chassis and the switch will start at$75,000 (at that price, it would be easier to buy a new car). The Nexus will run a Linux-based OS called the NX-OS that joins the Cisco IOS and Cisco's SAN-OS. You can look for the Nexus 7000 in the 2nd quarter of 2008.
-David
Personal Website: HappyRouter.com
Checkout David's Video Training:
VMware ESX Server Video Training
Cisco CCNA & CCNP Video Training