Nov 9 2007 6:40PM GMT

Profile: David Davis
Just as with the Windows OS, one of the most frequent questions from new Cisco router or switch users is "how do I reset my lost IOS password"? Perhaps you inherited an old router from another network admin. Perhaps you bought your router on ebay. Or perhaps you just plain forgot what the password was for the router.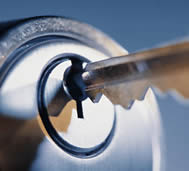 Now, you cannot get into the IOS. What do you do?
This involves changing the configuration register to 0x2142, rebooting, recovering or changing the password, and changing the configuration register back to 0x2102.
Instead of telling you HOW to do it, better yet, I would like to SHOW you how to do it.
I created a 10 minute video on my website where I SHOW you how to reset your lost router or switch password. I have gotten a ton of positive reviews on this video with many people saying it "saved their day". I hope it helps you out too!
-David
Personal Website: HappyRouter.com – home of Cisco how-to articles & videos
David Recommends:
HappyRouter Cisco VMware Workstation & Server Video Training Series
HappyRouter Cisco CCNA & CCNP Video Training Series