Jun 29 2008 4:43PM GMT

Profile: David Davis
Tags: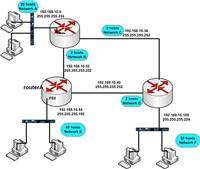 I read a great article covering subnetting tricks and VLSM by Stelios Antoniou. In this article, he explains what VLSM is, how to prevent wasted IP addresses when performing subnetting, and how to properly subnet a sample network using VLSM.
For anyone preparing for their Cisco CCNA certification or even Microsoft MCITP cert, properly understanding IP Subnetting and VLSM is very valuable. What is even more valuable is the ability to properly apply it on a real world network, as is explained in this article.
To view the full article, click here.