---
January 31, 2010 7:07 PM
There are tons of good blogs out there, but how do you tell the fluff from the best? Fortunately, Eric Siebert over at vSphere-Land.com has spent a lot of time polling readers about their favorite virtualization...
January 31, 2010 6:41 AM
VMware' Data Recovery (vDR) is VMware's backup and restore application fr SMB customers. It is recommended for customers who have less than 100 virtuaal machine. It is easy to install as it comes in virtual appliance fomat. Plus, it is completely aware of the virtual infrastructure and it is a...
---
January 31, 2010 6:34 AM
In Daniel Petri's new article over at the Petri IT Knowledgebase, he has made an amazng discovery and post. In this article, he shows us how to enable "god mode" - or omnipotent power over our computer's operating system. Amazingly, it's as simple as creating a folder ith the right name. Find...
---
January 31, 2010 2:00 AM
The guys over at Xtravirt will have a new vSphere Client RDP plug-in (currently in beta). This plug-in will allow you to connect to any Windows virtual machine using RDP, right from the vSphere client. Eric Sloof over at ntpro.nl has a great new post about...
---
January 30, 2010 6:20 AM
I'm an MCSE+Internet. Anyone know what that is still? Well, it's not worth lot anymore ever since the MCSE went away. Whatever happened to the MCSE? In a new blog post over at TrainSignalTraining.com, they discuss what happened to the MCSE, why, and what the new certification is. Read the full...
---
January 25, 2010 2:38 AM
Each week, I enjoy reading Scott Lowe's Blog covering VMware virtualization. Periodically, Scott posts what he calls "virtualization short takes". These are kind of a mish-mash of virtualization topics and that is what I like about them. In just one post, I get to learn about a hugee variety of...
---
January 22, 2010 2:33 AM
Everyone loves free tools and so do I ! I recently completed my Best Free Virtualization Tools Guide over at SearchServerVirtaulization.com. It does require free registration but it's worth it because you'll find out what the best free virtualization tools are and where to download...
---
January 21, 2010 3:06 AM
I created  new video that details my home VMware vSphere lab including servers and storage. Watch the video here (click the video graphic to launch):
---
January 20, 2010 5:33 PM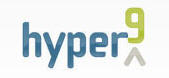 If you are even moderatly interested in virtualization (who isn't?) you should know who Hyper9 is and what...
---
January 18, 2010 2:19 AM
Recently, I ran the Dallas White Rock Marathon and I used technology to do it! I have posted a story about my marathon journey including pictures of the race. I have also detailed how I started with an Apple iPod with Nike Plus, then moved to RunKeeper on the iPhone, and finished up with a Garmin...
---