---
July 31, 2009 8:25 PM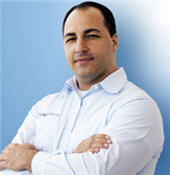 This week I had the honor of meeting


RSS Feed

Email a friend
July 31, 2009 2:00 AM
I was reading Daniel Petri's latest article over at the Petri Knowledgebase - How To Install Windows XP Mode (XPM) on Windows 7. I was interested in this article because, honestly, I didn't know what "Windows XP Mode (XPM)" was. Daniel says, "Windows XP Mode (or XPM for short) is a new...
---
July 30, 2009 7:36 PM
Microsoft guru, Jason Zandri, posted a great article last week about the timetable, versions, and costs of Windows 7 and Windows 2008 Server R2. There is some great stuff in this article! Did you know that if you are a TechNet subscriber you can get Win 7 on August 6? If you are a volume license...
---
July 29, 2009 7:31 PM
Have you seen my 3 free videos on how to download, install, and use the Cisco Nexus 1000V distributed virtual switch? I was one of the judges that selected this as the the best new technology of VMworld in 2008. If you aren't familiar with the Nexus 1000V (or N1KV), it is a software switch that...
---
July 29, 2009 12:40 PM
I am writing this while flying on an airplane. How is that possible? I am using the new American Airlines inflight wifi and I wanted to offer up a little information on it in bullet form:
First off - it's FAST! IFor regular web browsing and...
---
July 29, 2009 4:22 AM
This year I will be attending the VMworld 2009 Sundy Night Extravaganza. What is it? Well if you are at VMworld 2009, you need to come and find out for yourself. I will be there and so will my company, Train Signal, who is ponsoring the event as we are promoting our new vSpere vi All different...
---
July 28, 2009 2:13 AM
I think that just about everyone out there can run Windows Remote Desktop. Easy right? But what about configuring Windows Remote Desktop from the command line? The app is mstsc.exe and there are a lot of configuration options available for it. In a new WindowsNetworking.com...
---
July 28, 2009 2:08 AM
In my latest article, I cover what's new in Windows 7 Networking. While there are many new features, what I did was to break it down into the 10 of the new, most important, Windows 7 Networking features. To read the full article, just visit:
---
July 28, 2009 1:21 AM
I think a lot of Admins, especially Windows Admins, seems to have reservations (okay, maybe even fear) of using command line interfaces (CLI). That's not because they are CLI-wimps, its just because they haven't had the opportunity to use the CLI and, because of that, they have never seen the real...
---
July 27, 2009 2:00 AM
If you've been around Microsoft technologies long enough, likely you have heard the name Greg Shields. I was talking with Greg this week because he will be speaking at VMworld 2009 and he pointed out that he has, on the Internet a long list of free e-books. These e-books cover things...
---