Oct 24 2011 12:28PM GMT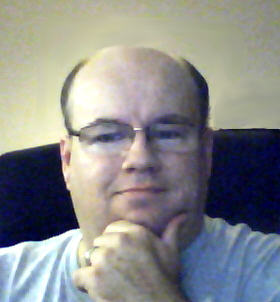 Profile: Dave Bateman
The next time you use your computer, you may want to make sure your cell phone isn't near you. It seems that someone at Georgia Tech had too much time on their hands and figured out how to use a Smartphone to figure out what keys you are pressing on a nearby keyboard. One would assume that this is done by having the phone's microphone listen and determine the keystrokes based on the sounds it hears, but it doesn't. This new trick uses the accelerometer of all things. It "listens" to the vibrations that each keystroke makes.
The folks over at Georgia Tech used an iPhone 4 for their tests. They had tried an iPhone 3, but the results weren't as good. Thanks to the gyroscope in the iPhone 4, the results were much better. In fact, the iPhone 4 was able to achieved an 80% accuracy rate. While that's not perfect, I would rather someone not know 80%  of what I typed. Just think if someone knew 80% of your passwords? 1% is too much in my book.
There is no reason for you to become immediately concerned about this new hacking technique. There have been no reports of it being used in the wild yet, and in order for it to work the hacker would either need to get the software loaded on your phone and have it send the results back to him, or they would have to leave their phone next to your keyboard. By the way, it would have to be real close to the keyboard, like no more than three inches from the keyboard.
While this technique doesn't seem to be a real threat for anyone right now, I think I will be keeping my cell phone in my pocket the next time I type my password.